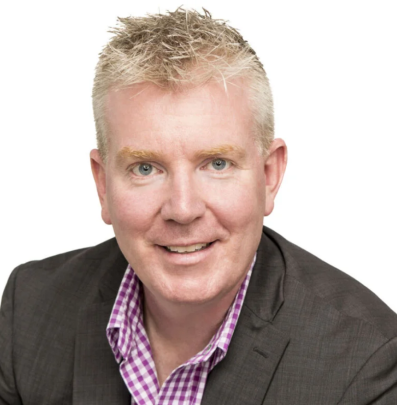 Realise Business launches 'Digital Solutions' in partnership with Australian government
Realise Business has launched the Digital Solutions program for small business owners in NSW/ACT. The program is designed to untangle the complexities of the digital world with a personalised digital roadmap consisting of 1:1 coaching, 200+ webinars and workshops.
"We believe all business owners should have access to the right tools, resources and expert advice to help them thrive in the digital world. It can be overwhelming for business owners to know where to start, that's where we step in," said Martin Rogers (pictured), CEO Realise Business.
"We have developed a bespoke digital roadmap based on the business owners goals and confidence levels, whether it's focusing on taking their business online, building a digital and social media presence, selecting the right software or staying safe online."
The program aims to demystify the digital world and encourage more business owners to gain the confidence to take or grow their business online.  Digital Solutions is a not-for-profit program subsidised by the Australian federal government, costing participants $45+GST.
Why Digital Solutions is a Game-Changer for FinTech Startups:
Customised Digital Roadmap: Recognising that each FinTech startup is unique, the Digital Solutions program begins with an in-depth assessment of a founder's needs and goals. Based on their level of experience and online priorities, a customised digital plan is developed, providing a clear path to success in the digital era.
1:1 Coaching and Expert Guidance: FinTech entrepreneurs will benefit from one-on-one coaching sessions with seasoned experts in the FinTech and digital industries. These mentoring sessions offer valuable insights, guidance, and strategies tailored to address the specific challenges and opportunities faced by FinTech startups.
Specialised Workshops and Webinars: With access to an extensive selection of over 200 live webinars and workshops, participants will gain knowledge on a wide range of topics critical for FinTech success. Topics include cybersecurity, FinTech regulations, customer acquisition strategies, user experience optimisation, and more.
Building a Strong Digital Presence: FinTech startups will receive comprehensive support in establishing and enhancing their digital and social media presence. From selecting the right software to executing effective digital marketing campaigns, Digital Solutions helps startups make their mark in the digital world.
Data Protection and Cybersecurity: The program emphasises best practices in cybersecurity and data protection, helping FinTech startups build trust with their customers and investors.