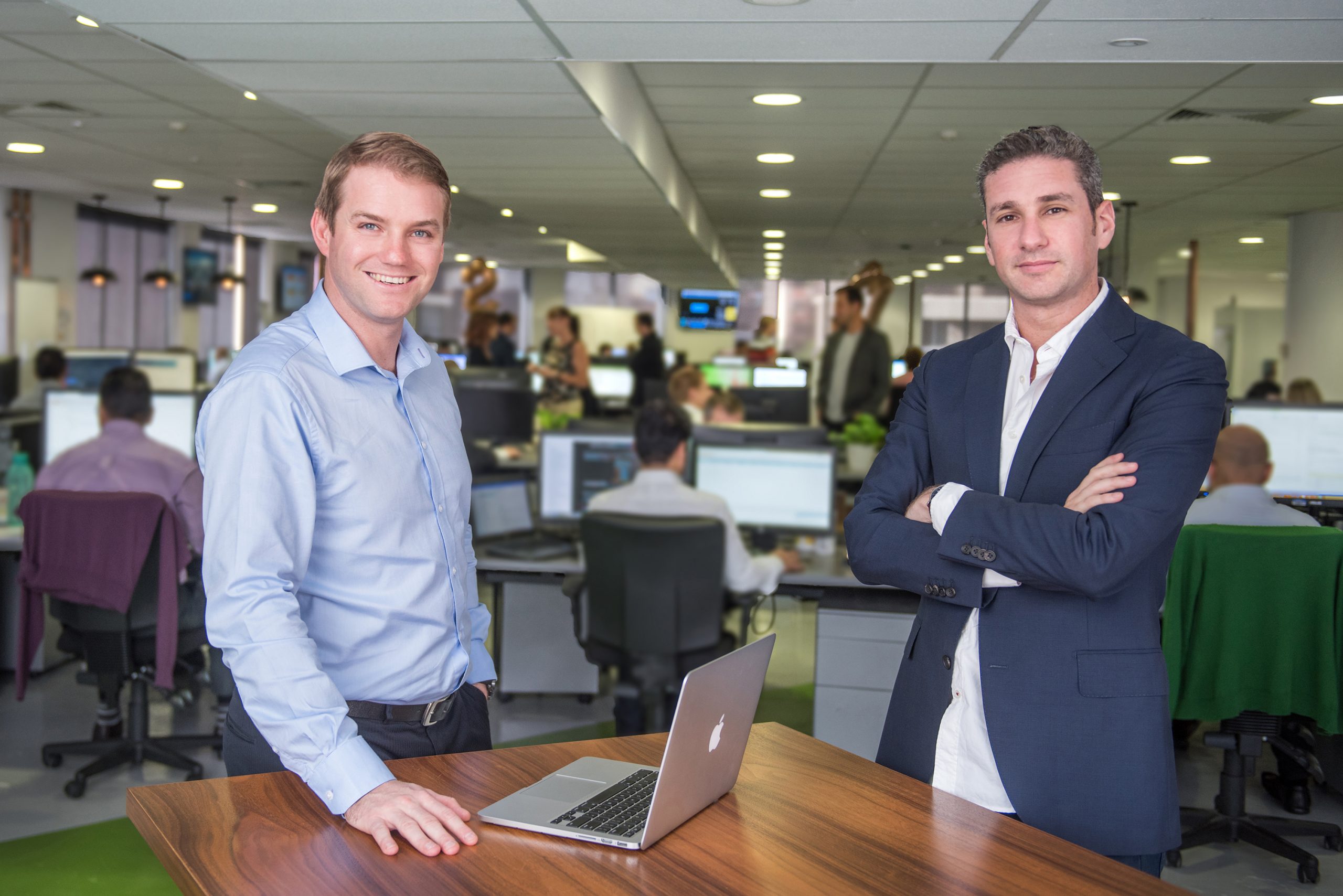 Prospa's Telstra Business Award win puts the fintech sector 'on the map', says co-founder
Online small business loan provider Prospa has become the first fintech company to win Telstra's NSW Medium Business Award, with co-CEO Beau Bertoli stating that the accolade shows fintech is "no longer just some startup idea". Bertoli, who founded Prospa with Greg Moshal in 2011, spoke to Dynamic Business about the five-year-old company's victory at the 2017 NSW Telstra Business Awards.

DB:What does the win mean for Prospa and how useful was the experience?

Bertoli: We were a Telstra Business Awards finalist in 2015 and 2016, which was very encouraging but it meant there was room for improvement. We're pumped to have taken out the crown this year – third time lucky! Not only does the win help differentiate us from the market, it generates credibility for our nous and what we're doing as an organisation. The great thing about the process is that it has allowed us to deep dive into our business, reflect on our business model and benchmark ourselves against the best of the best.

With a few hundred questions to answer, the submission was something like 60 pages, so we undertook a very detailed analysis of how we're tracking as a business. In fact, around 40 people from across Prospa were involved in the exercise.

While we're very excited by the team's achievement, we certainly won't rest on our laurels. The feedback from the judges was very positive but one of the areas we must keep working on is scaling to meet the growing needs of Australian business owners. We believe Prospa can be many, many times bigger than it is today… we've got a long way to go.  At the same time, we feel like every day has to be 'day one' – how do you think and operate like you're in the early stage of your business?

DB: How does it feel to be the first fintech winner in your category?

Bertoli: As one of the pioneers in Australian fintech, it's a huge achievement – it puts the sector on the map. There's been a lot of activity in fintech, with huge investments made and the launch of many startups, but it's still an industry in its infancy, especially when you consider the size of Australia's financial services sector, which is worth hundreds of billions of dollars. However, the win is a statement that fintech is no longer just some startup idea – it's now a mainstream cause, it's here, it's happening. We hope the win is something fintech companies can rally behind and that makes them think, "Hey, we really can build not just a great business in finance but a business that's the best of the best across all industries".

DB:Can you identify a defining moment in your company's growth trajectory?

Bertoli:  Although we're not in the startup stage anymore, we believe that moment's still yet to come! We've supported around 12,000 business owners, injecting more than $400m into the Australian small business economy, but there are over 2 million small businesses across Australia, so that 'aha, we've made it' moment is, for us, a long, long way off.
To read more, please click on the link below…
Source: Prospa's Telstra Business Award win puts the fintech sector 'on the map', says co-founder | Dynamic Business – Small Business Advice – Forums | Dynamic Business Australia