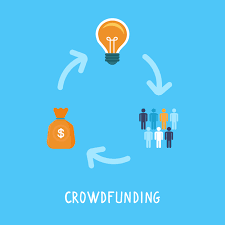 Private companies face public conundrum under new crowdfunding rules
The Federal Budget extended crowdfunding opportunities to private companies, but a closer look at the amended legislation reveals they may still be forced to act more like public companies.

A sticking point from the Federal Government's Corporations Amendment (Crowd-sourced Funding) Act 2017, was that there was no scope for private (proprietary limited) companies to access crowdfunding. Government sought to address this in the latest Federal budget, but there could be a catch.

The Crowdfunding bill passed in March, and becomes law this September. Feedback suggested few start-ups would consider crowdfunding under the model due to private companies being unable to raise money from the new crowdfunding regime, and the compliance burden of trading as a public company.

Government has listened, and responded via the latest draft legislation, the Corporations Amendment (Crowd-Sourced Funding For Proprietary Companies) Bill 2017 (Bill), released as part of the latest Federal Budget.

Allowing companies to remain private is a positive step forward, though many could question whether they are truly being allowed to remain proprietary companies or whether they are essentially becoming public companies in disguise.
To read more, please click on the link below…
Source: Private companies face public conundrum under new crowdfunding rules | afr.com