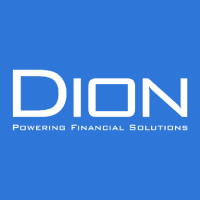 Dion Global Solutions launches integrated wealth management and trading platform
Dion Global Solutions announced the launch of its wealth management module – TCWealth. Easy-to-use and functionally rich features of TCWealth will enable stockbrokers and wealth managers to carry out effective and efficient management of client assets.
The Financial industry in Australia is undergoing a shift from traditional stockbroking services to wealth advisory. This unleashes an enormous opportunity for stockbrokers to expand their business model and offer access to a growing segment of new products and exchange listed instruments that give better returns to their clients.
With TCWealth, stockbrokers and financial advisors gain instant and holistic view of their client's portfolio information and extensive market data. This information is then fed into a modelling system that allows users to make informed investment decisions, while adhering to risk and regulatory compliance requirements.
Michel Borst, CEO, Dion Global Solutions, said, "As the Exchanges launch new listed instruments, stockbrokers are well positioned to expand their business offering, being the access point to these innovative instruments that provide greater returns." He continued to add, "We are in a very exciting phase of financial technology revolution. Fintech companies are launching innovative solutions that are easy to use, cost-effective, and integrate into one another to provide a modular yet complete solution for the industry. With TCWealth, we will enable stockbrokers to retain their trading business while building new wealth management revenues, using a single cost-effective platform."
TCWealth is a part of Dion's rapidly expanding TradeCentre platform. An open architecture and modular structure allows TCWealth to plug into any modelling system and provide seamless connectivity to the trading platforms, thus eliminating any operational risk.
Dion Global is exhibiting at the Stockbrokers and Financial Advisers Conference at Hilton, Sydney on 24th and 25th May 2017.