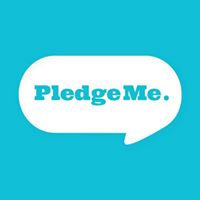 PledgeMe joins Equitise in eyeing Australian market
PledgeMe, the equity crowdfunding and peer-to-peer lending platform, has joined rival Equitise in signalling plans to enter the Australian market ahead of a law change coming into effect across the Tasman this month.

Co-founder Anna Guenther will relocate to Brisbane for six months to establish the Wellington-based company's Australian arm, according to a PledgeMe blog post. PledgeMe will participate in the Queensland government's HotDesQ programme, which provides networks, support, and funding for companies to relocate to the state.

"There are over 2.1 million SME's in Australia (compared to just under 500,000 here in New Zealand), so the opportunity is pretty clear," she says.

The Australian Corporations Amendment (Crowd-sourced Funding) Act 2017 comes into effect on Sept. 29 and provides a legislative framework for crowd-sourced funding, reducing the regulatory threshold faced by other public capital raisings while imposing consumer protections. The investment cap is A$10,000. Guenther says she is concerned Australia may end up with too much red tape.

"America introduced equity crowdfunding last year, but it seems that over-regulation has stymied the potential of equity crowdfunding there", she said. If Australia ends up 'over-regulating' and its legislation "doesn't actually help companies, we won't stay."

Over-regulation and its associated costs had stymied activity on equity crowdfunding platforms in the US, with just $52 million raised, she said.
To read more, please click on the link below…
Source: Scoop Business » PledgeMe joins Equitise in eyeing Australian market