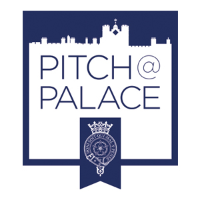 Pitch@Palace – a chance for FinTech Startups
What is Pitch@Palace?
The Duke of York founded Pitch@Palace in 2014 to provide a platform to amplify and accelerate the work of Entrepreneurs. In 2016, HRH founded Pitch@Palace Global to help Entrepreneurs build connectivity around the world.  Pitch@Palace Global helps Entrepreneurs seek new markets and find partners and investors building prosperity and creating jobs.  Developing this connectivity supports the growth of all Pitch@Palace Alumni.  In 2016, Pitch@Palace Global events took place in Estonia, Malaysia and Mexico.  In 2017, Pitch@Palace Global hosted Pitch@Palace Africa, in partnership with the Royal Academy of Engineering, and Pitch@Palace China took place in May, 2017.  Later this year further events will take place in Australia, the Middle East and Mexico.  The Winners of each event will be invited to attend Pitch@Palace Global at St James's Palace in December, 2017.
What is Pitch@Palace Australia?
Pitch@Palace Australia is the platform to showcase Australian Entrepreneurs.  Pitch@Palace Australia will support Entrepreneurs by connecting them to local and international networks and help amplify their businesses. As part of the Pitch@Palace Global network it will build connectivity between Australia and other key markets.Representatives from Pitch@Palace Australia will take part in Pitch@Palace Global at St. James's Palace on 6 December, 2017.
Pitch@Palace Australia objectives are:
To promote the importance of and provide key support for Australian Entrepreneurs and early-stage businesses
To foster more Entrepreneurial talent within Australia
To utilise the expertise and relationships of four major Australian universities to work alongside the Government to support their innovation agenda
To engage and inspire local communities
To assist innovative Australian businesses boost the economy
Further Details:
Flights to London are funded for the winner else all other travel costs for pitch competitions need to be met by the startups.
There is no $ cash prize or prize of committed funding.  The experience is about the exposure and opportunity to pitch in front of a qualified global investor group and the mentoring opportunities throughout the process.  There is no cost to enter.
Applications need to be in by 1st August.
To find out more go to Pitch@Palace Australia