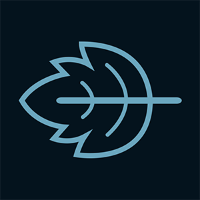 Peppermint signs MOU with Blockchain platform
Peppermint Innovation Limited (ASX: PIL) announced it has executed a non binding Memorandum of Understanding with Vleppo to explore the delivery of a Blockchain based platform to empower banked and unbanked individuals to source loans secured by digital assets.
Peppermint previously provided guidance to the market in its announcement dated 27th November 2017 that it was watching the development of Blockchain capabilities and plans. This MoU is in alignment with this announcement and affirms PIL's commitment to exploring partnerships with leading edge technology companies operating in the Blockchain space.
Peppermint's Managing Director and CEO Chris Kain said: "As a progressive Fintech company, we are always assessing advances made within the sector across alternative technology platforms, and how adoption of innovative new products can drive our established business in the Philippines."
"We have previously advised that we have been monitoring the development of Blockchain and its applications, and when or if appropriate, would look to adopt this technology platform to assist in the growth of our business."
"With Vleppo we see the opportunity to utilise a Blockchain based platform to bring added functionality to our Bizmoto agent network platform in the Philippines that may attract a new and varied agent base demographic, create a truly unique Bizmoto product offering and also more broadly assess the overall effectiveness of Block Chain technology."
"This is an exciting project and we look forward to working with Vleppo to develop and deliver value."
Vleppo's CEO Peter Coco said, "This MoU with Peppermint is a very important step in Vleppo's journey to deliver the tools to people who are typically marginalised by the financial system to unlock wealth from idle assets. We are excited to be working with Peppermint to deliver these benefits to holders of digital assets in the Philippines however we are also extremely motivated to move into physical assets in order to expand our relevance to a much broader range of potential customers."
"In the coming months, we look forward to our investigation with Peppermint and to building upon this relationship. I would like to thank Peppermint for the opportunity to partner with them to empower the large section of Filipino society that will benefit from Vleppo and inject liquidity into a highly illiquid marketplace."