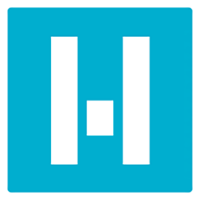 Payout platform Hyperwallet expands into Sydney to target growth in APAC
Vancouver-founded, San Francisco-based payments startup Hyperwallet has expanded into Australia, looking to target growth across the Asia Pacific region from its new Sydney base. It will also have a number of staff on the ground in Melbourne.

The company operates a global payout system, effectively allowing companies to easily pay out employees, contractors, or service providers in their local currency. With the gig economy a strong market for Hyperwallet, Australia and the wider APAC region are ripe for growth.

The Australian office will be headed up by managing director and senior vice president of APAC, Simon Banks, a former PayPal executive.

Appointed in March, Banks said the region is punching above its weight when it comes to creating innovative two-sided marketplaces.

"Hyperwallet is an ideal global fintech partner for these organizations; our APIs are capable of unlocking a fast, secure, and compliant supply-side payment network for marketplaces of all shapes and sizes. That's something I'm very excited to share," he said.

Founded by Canadian Lisa Shields in 2000, Hyperwallet has come a long way over the last 17 years.

In Sydney to explore the local fintech and retail scene last week, Hyperwallet's chief commercial officer Peter Burridge said the company spent a solid 10 years trying to find its identity, going through a number of different iterations before finding its niche.
To read more, please click on the link below…
Source: Payout platform Hyperwallet expands into Sydney to target growth in APAC – Startup Daily