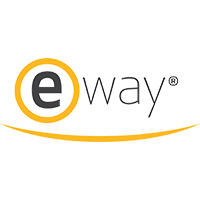 Payment giants Ezidebit and eWAY join forces to launch the eWAY Accelerator
Australia's largest e-commerce merchant and payment solutions platforms Ezidebit and eWAY are delivering another innovative product on Tuesday when they launch the eWAY Accelerator, a FinTech solution which challenges the banks in the market today.
The Accelerator product solves a very real problem for online retailers in Australia that typically have to wait weeks for a merchant account from their bank. With eWAY's Accelerator, eRetailers can be setup and selling online on the same day, without having to talk to their bank, and in the run up to the festive period eRetailers existing and new are now able to create a web presence and get an immediate payment facility in a cost effective way.
Using eWAY's dominant eRetail solutions with Ezidebit's long-standing merchant acquiring facility, e-commerce businesses can now sign up and in the same day, have a merchant account, without having to go through a bank.
The eWAY Accelerator is already integrated with Australia's e-commerce ecosystem including Xero, WooCommerce, Magento and Shopify, accepting Visa, Mastercard, AMEX, ApplePay, Paypal and more.
Since the Global Payments acquisition of Ezidebit in 2014 and eWAY in 2016, the organisations have brought together two different but uniquely powerful skill sets. Both companies run Agile development, producing market-leading products to solve real customer problems. US company Global Payments Inc. (NYSE: GPN) processes 1 in 5 of every credit card transactions in the world.
Charlie Holland, managing director AU/NZ Global Payments, says: "We have put Australia's two payment giants together to produce another innovation our customers have been asking for.
"Now online retailers don't have to get a merchant account from their bank. They can come to eWAY and start selling today."
Ezidebit is Australia's largest non-bank payment processor with a focus on customer centric payments; typically integrated, recurring and real-time payments.
eWAY is the largest Australian payment gateWAY provider, with integrated shopping carts on more than 30,000 sites in Australia and New Zealand.