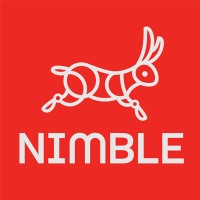 Online payday lenders under scrutiny following Nimble investigation
Online lenders using algorithms to assess consumer creditworthiness are in the spotlight following action by the corporate watchdog against payday lender Nimble.

Nimble has been forced to refund $1.6 million to more than 7000 customers after it was found to engage in irresponsible lending. The corporate regulator, the Australian Securities and Investments Commission, said it was continuing its surveillance of the payday industry "as well as other credit licensees and their representatives".

This included any companies providing consumer or business loans, as well as interest-only home loans using online processing.

"ASIC has raised concerns in relation to compliance with responsible lending obligations across the spectrum of credit providers generally," a spokesperson said.

An investigation into Nimble revealed the lender had used algorithms to assess customers that did not properly take consumers' financial information into account.

The company also failed to recognise if consumers had obtained repeat loans from payday lenders within a short time. When Nimble did identify repeat loans it did not take steps as required by law before providing a loan to the consumer.

The industry body for payday lenders, the National Credit Providers Association, moved to distance itself from Nimble on Thursday.

"Any lender who is focused on sales and not compliance will not be in business in five years' time," chief executive Phil Johns said. "A constant theme from ASIC is there must be individual assessment of a consumer's situation."

The head of Australia's biggest payday lender, Cash Converters, defended the shift towards automated loans, saying some use of algorithms was necessary.

"You need to have some level of automation in that process. The challenge is how much automation is considered OK and how much is not," chief executive Peter Cumins said.

Cash Converters said it rejected a third of the loan applications it received online.

"There are literally thousands of applications that don't proceed," Mr Cumins said.

Nimble is now engaging in a remediation process to customers that will be overseen by Deloitte and completed within six months.

The company has also been ordered to donate $50,000 to Financial Counselling Australia.

Cameron Dart, co-founder of Australian FinTech, an organisation representing the growing body of online lenders in Australia, said most companies upheld strong lending standards.

"It is certainly not positive news in an industry that is trying to establish itself in Australia," he said.
Source: Online payday lenders under scrutiny following Nimble investigation