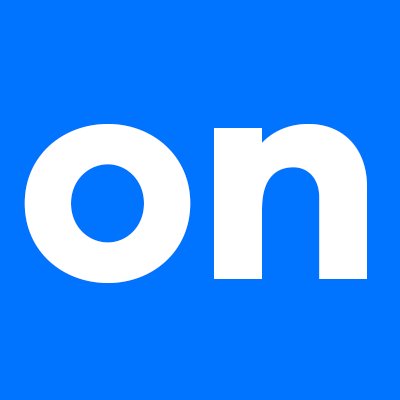 OnDeck small business online lending tops US$10 Billion
OnDeck (NYSE: ONDK), has announced it has achieved a milestone in the Financial Technology (FinTech) industry, becoming the first non-bank online lender to surpass US$10 billion in total loans originated to small businesses. OnDeck, with operations in the United States, Canada and Australia, is the world's largest non-bank online lender to small business by total loan volume.
Founded in 2015, OnDeck Australia is a subsidiary of OnDeck (ONDK).
The achievement by OnDeck, a pioneer of the FinTech lending industry, is the latest indication that small businesses increasingly prefer to seek financing online. According to the Small Business Credit Survey from the Federal Reserve, small business owners are turning to online lenders in record numbers. In 2017, 24 percent of small businesses seeking credit applied online, up from 21 percent the previous year. Not only did the total number of loan applications to online lenders increase in 2017, but satisfaction rates of small businesses soared almost 50 percent year-over-year.[1]
OnDeck provided its first small business loan online in 2007, taking just 11 years to pass US$10 billion in total loan volume in a digital lending market it helped create. The majority of OnDeck's lending occurred in the last few years as it gained scale, with the company originating US$2.1 billion of loans in 2017 alone.
"If reaching US$10 billion dollars in total loan volume online tells us anything, it's that the days of old-fashioned lending to small businesses are numbered," said Noah Breslow, Chairman and Chief Executive Officer, OnDeck. "We created OnDeck because we believed the Internet could revolutionize and speed up the way underserved small businesses access capital. Today, we are helping to fill a credit gap across hundreds of industries by providing fast, secure and transparent loans that enable small businesses to grow, generate economic activity and create jobs. We look forward to providing billions more in financing and powering the small business lending migration to the online model via our OnDeck-as-a-Service platform."
Small businesses are the economic backbone of America, accounting for more than 99% of all U.S. companies[1] and employing over half of all private sector workers[2]. However, they still face a growing credit gap. According to the Federal Reserve survey, 54% of small businesses report credit shortfalls[3] and lower-income communities are disproportionately impacted. Traditional large banks deny 44% of all small business loan applications[3] and many are steadily exiting the small business credit market. Since 2008, small business lending from traditional sources has fallen over 20%[4].
Identifying that credit gap over a decade ago, OnDeck transformed the means by which small businesses access capital, using proprietary technology and a small business credit scoring system, the OnDeck Score®, to more efficiently evaluate a business' creditworthiness and make lending decisions in real time. OnDeck provides term loans and lines of credit to small businesses and can supply customers with funding in as little as one business day.
The economic impact of this online lending activity is substantial. Immediate infusions of capital enable small businesses to purchase inventory, cover operational costs and expand without delay, which can stimulate economic growth and help create jobs in their communities.
OnDeck and the Impact of Online Lending on the Economy
• [1] An Analysis Group report commissioned by OnDeck in 2015 analyzed the economic impact from the first US$3 billion OnDeck lent to small businesses. The report estimates that those loans powered US$11 billion in business activity and created 74,000 jobs nationwide. In 2018, OnDeck announced it had provided small businesses more than US$10 billion in capital.
• In May of 2018, a report on small business online lending in the United States revealed that OnDeck and four other small business lending platforms funded nearly US$10 billion in online loans from 2015 to 2017, generating US$37.7 billion in gross output and creating 358,911 jobs and US$12.6 billion in wages in U.S. communities. The upsurge in online lending is filling a critical financing gap for small businesses across industries, according to NDP Analytics, a Washington, D.C.-based economic research firm. See the NDP Report here: http://www.ndpanalytics.com/online-lending/
---
[1] U.S. Bureau of Labor Statistics. 2017. "Business Employment Dynamics." U.S. Department of Labor.
https://www.bls.gov/web/cewbd/table_g.txt (accessed April 2018).
[2] U.S. Small Business Administration Office of Advocacy. 2018. "United States Small Business Profile, 2018."
https://www.sba.gov/advocacy/2018-small-business-profiles-states-and-territories.
[3] Federal Reserve Bank. 2018. "2017 Small Business Credit Survey: Report on Employer Firms."
https://www.fedsmallbusiness.org/survey/2018/report-on-employer-firms.
[4] Mills, Karen Gordon and Brayden McCarthy. 2014. "The State of Small Business Lending: Credit Access
During the Recovery and How Technology May Change the Game." Working Paper 15-004. Harvard
Business School. https://www.hbs.edu/faculty/Publication%20Files/15-004_09b1bf8b-eb2a-4e63-9c4e-
0374f770856f.pdf.