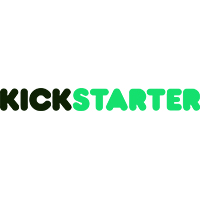 nura breaks Aussie Kickstarter record with world-first headphones
Melbourne startup nura has officially broken a record to become the most funded Australian Kickstarter campaign ever, reaching a current total of AU$1.2 million in pledges, with 12 days to go, for its world-first invention — headphones that learn and adapt to your unique hearing.
Globally, less than 1 per cent of Kickstarter projects reach funding of more than US$1 million, and nura is well on track to join this group. The average Kickstarter attracts approximately 3 per cent of backers from Australia, but almost 20 per cent of nura's backers are Australian.
There are currently more than 5,500 Australian projects on Kickstarter, across creative categories including film, music, art, theatre, games, comics, design, photography and more.
nura and Kickstarter
Kickstarter is a global crowdfunding platform that helps artists, musicians, filmmakers, designers, and other creators find the resources and support they need to make their ideas a reality. Since launching in 2009, 11 million people have backed a project, US$2.5 billion has been pledged, and 108,400 projects have been successfully funded.
Within two days of nura's campaign going live, the invention had received more than US$270,000 in pledges. By Friday 1 July, nura officially became Australia's most funded Kickstarter, with US$1.2 million in commitments from more than 3,900 backers.
What is nura? 
nura is a new headphone that integrates unique soundwave technology to automatically measure your hearing (from the outer ear all the way to the brain) and adapt music perfectly to you
We're living in a golden age where masterfully crafted, recorded and engineered music is at our fingertips. But the journey of music doesn't end at the smartphone.
Your hearing is as unique as your fingerprint, your face and your voice. Each of us has different sensitivities to different frequencies of sound. This means the same pair of headphones sound different for each person. And the difference is significant.
In order for headphones to deliver the right sound, they must be matched to the listener.
nura bridges the worlds of hearing science, engineering and music to create the best music experience for everyone, uniquely.
Unlike other premium headphones on the market, Nura conveys all of the detail in the recording and adapting to the way you hear
There is nothing else like nura in the world. This is an entirely new kind of headphone, world-first patented technology, and a home grown Aussie invention.
Comment from nura co-founder and CEO, Kyle Slater
"We launched nura on Kickstarter because we wanted to share our passion with the community and also allow them to share their vision with us.
"We have been blown away by the incredible support and feedback from the pioneering backers of nura, who have already had enormous influence on the final product.
"Through Kickstarter, we aren't just pre-selling our product and raising funds to enable us to begin mass production, we're also building relationships and learning from innovative and visionary backers.
"The Kickstarter funds will be used on tooling for mass production, regulatory certifications, sourcing of materials, and distribution.
"We're really excited to be Australia's most funded Kickstarter and we believe this is a strong indicator of the demand for rich, quality experiences in this golden age of music."
https://www.kickstarter.com/projects/nura/nura-headphones-that-learn-and-adapt-to-your-uniqu