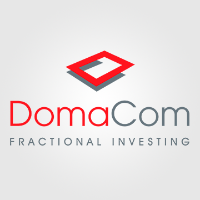 Crowdfunding start-up DomaCom eyes $100m ASX float
DomaCom, the company that shot to prominence with a crowdfunding campaign to acquire the property assets of the iconic Kidman Station empire, is looking to float as a near $100 million company on the Australian Securities Exchange.

The ambitious group is hoping to ride the worldwide popularity of crowdfunding which it has used to set up real estate funds and it plans to extend its reach into the corporate bond market and equity release products.

Company founder, Arthur Naoumidis, who also set up the now listed portfolio technology provider Praemium, had previously flagged plans to raise $100m through a float last year but the timing of the IPO was pushed back.

DomaCom instead sought to raise up to $20m from wealthy investors and bulked up as a company that will be unique on the bourse and could make Mr Naoumidis one of the biggest winners from the crowdfunding craze.

The group runs 17 sub-funds of its DomaCom Fund, each of which has an underlying property or a deposit for an investment, and it has another nine bookbuilds in progress.

"We also have another 31 bookbuilds for residential properties currently being structured and several $20m to $100m development bookbuilds being negotiated," Mr Naoumidis said.

DomaCom wants to raise $10m to list, with the minimum of $5m already underwritten by existing shareholders and new investors. Broker Shaw and Partners is handling the offer and oversubscriptions will be allowed up to $23.7m. Odyssey Capital is acting as corporate adviser and Pulse Markets is lead institutional manager.

This will give the company an indicative market capitalisation of $80.6m to $93.6m and it will apply the funds to growing its business.
To read more, click on the link below…
Source: Crowdfunding start-up DomaCom eyes $100m ASX float – The Australian