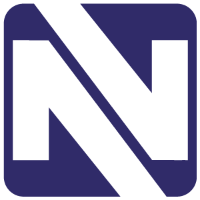 Novatti's next growth phase secured with $10.2 million capital raising
Novatti Group Limited, a leading digital banking and payments company, announce that it has secured the funds for its next growth phase, with binding commitments from institutional and sophisticated investors for a $10.2 million capital raising.
The $10.2 million in funds will be used to accelerate Novatti's current growth strategy, including:
▪ increasing business development resources;
▪ acquiring new Visa card issuing programs;
▪ securing new strategic, global partnerships; and
▪ fast-tracking Novatti's integration into other payment networks.
This next growth phase will continue Novatti's recent expansion and strategic achievements, including:
▪ Partnering with Alipay to integrate Novatti's China-focused, cross-border payments platform, ChinaPayments, into Alipay's app.
▪ Being chosen by global payments leader Marqeta as its partner to launch its prepaid card business in Australia.
▪ Launching the new Visa card issuing business after being awarded a Principal Issuer Licence by Visa Worldwide Pty Limited.
▪ Strongest-ever total quarterly revenue in March 2020 quarter, reaching $3 million for the first time, including record processing revenue of more than $1.7 million.
▪ Successfully navigating the challenges of COVID-19, including integrating recent acquisition Emersion, with performance beating expectations.
The capital raising will result in the unconditional placement of 40 million new fully paid ordinary shares at an issue price of $0.25 per new share, with 21.5 million shares issued in accordance with Novatti's current placement capacity, and 18.5 million shares issued in accordance with Listing Rule 7.1A. A further 800,000 shares will be issued, subject to shareholder approval. The issue price of $0.25 meets the requirements of Listing Rule 7.1A.3, being more than 75% of the 15-day volume weighted average price of Novatti shares traded on ASX. Settlement of the unconditional placement and issue of new shares is expected around 6 July 2020.
Shaw and Partners Limited acted as lead manager for the placement.
The placement was strongly supported by institutional investors and existing shareholders, including Managing Director, Peter Cook, and Non-Executive Chairman, Peter Pawlowitsch, who each subscribed for 400,000 new shares ($100,000), subject to shareholder approval.
Novatti's Managing Director, Peter Cook, said, "This capital raising will provide the funding for Novatti's next growth phase and to capitalise on the shift towards increased digital banking and payments that has been seen through COVID-19. We strongly believe that the shift to a cashless society will accelerate going forward and, with Novatti already being fully digital, we are well placed to capitalise on this rapidly expanding market."