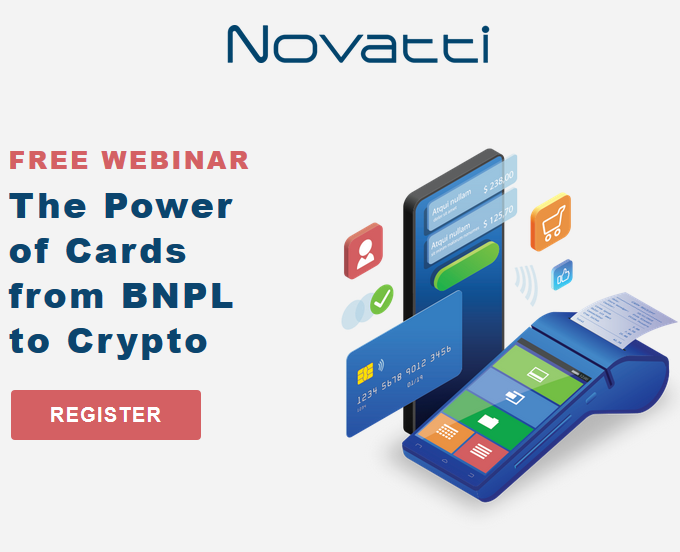 Novatti Free Webinar: The Power of Cards from BNPL to Crypto
Hosted by leading digital banking and payments company Novatti, you are invited to hear from leading industry experts on the topic of Card Payments and its value-add to the Buy-Now-Pay-Later and Cryptocurrency markets.
With more than 5 million BNPL accounts in Australia and almost 1 in 5 Australians owning crypto, both BNPL and Crypto are the two hottest payment trends that are set to accelerate further in 2021.
Learn how BNPL and Crypto players, as well as other Fintechs and Enterprises, can leverage solutions like Zero Balance Cards and "Just In Time Funding" to power their business and customers.
When: 22 April 2021
Time: 1pm
Link: https://kapara.rdbk.com.au/landers/f76a7d.html