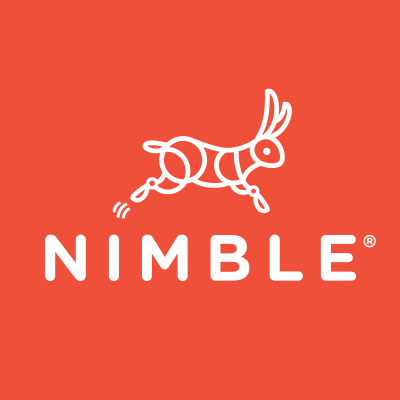 Nimble to exit payday lending
Nimble, one of Australia's first and most successful Fintech companies, has announced that it will begin to transition out of the high interest, short-term loan segment this year, but will continue to help hard-working Australians access credit through the coming launch of a series of new and adjacent finance products.
Since its inception, Nimble has provided over 1.4 million small to medium-size loans to more than 300,000 Australians. In the past three years alone, Nimble has facilitated over 120,000 home moves and improvements, kept over 75,000 vehicles registered, on-the-road and insured, and covered the cost of more than 40,000 unplanned dental, medical and veterinary expenses.
The company transformed the way Australians borrow money by developing a unique, data driven approach to assessing loan affordability within minutes and transferring finance to approved customers within 60 minutes.
Further technology investment into Nimble's platforms will now allow Nimble to provide that same promise to customers interested in accessing between $5,000 and $25,000 through a new unsecured loan product that Nimble will launch by the end of July.
Nimble is also building a flexible, revolving line of credit product which could be offered to new customers, and Nimble's extensive existing customer base, at rates far more competitive than its current short-term finance products.
"Over its 14 year journey, Nimble has established a strong reputation for responsibly providing quick and easy access to finance which are the hallmarks of successful digital lenders," said Nimble Chairman, Ben Edney.
"Recently the business recognised that its expertise and experience in the digital lending and banking arenas could be applied to successfully launch other complementary products, and so redefined the vision, strategy and purpose of the company.
"Nimble now has aspirations to become a full service and branchless digital bank with the planned new products representing the first step in this strategy.  We are also in the process of completing due diligence around applying for a restricted banking licence," said Nimble Chairman, Ben Edney.
Nimble's Chief Executive Officer (CEO), Gavin Slater said that one of the key reasons Nimble was transitioning out of the short-term finance market was the high cost of capital but went on to say that there remains a real and pressing need for all Australians to be able to access fast credit in times of need.
"My time at Nimble has made it very clear to me that thousands of hard-working Australians are suffering from financial exclusion from the mainstream banking system and this issue can have incredibly negative impacts on their lives during times of need," said Gavin Slater.
"While short-term lending has come under a lot of criticism for the high interest rates associated with the sector, the reality is that the need is real and we would like to offer more affordable rates by reducing our cost of capital. I would personally welcome engagement from Government, banks and industry superannuation funds to support our efforts to lower our funding costs so we can pass that benefit onto our customers," said Gavin Slater.
Contrary to criticisms of the sector, Nimble's responsible lending policy and its flexible approach to collections results in much fewer defaults and write-offs than many might expect for the industry. The business has achieved a Net Promoter Score (NPS) above 50 per cent, which is well ahead of the major banks and many non-bank lenders, pointing to strong customer satisfaction in Nimble and its products.
"Over our 14 year journey, our data driven credit risk engines have allowed us to make better lending decisions through quick and highly personalised cash flow assessments. This situation provides us with a high degree of confidence that we can offer new products to this market segment at better rates than ever before and extend our expertise in credit risk assessment to other customer groups," continued Gavin Slater.
"While we transition from the payday lending market, we are building a strong suite of products which will eventually fill this void," said Gavin Slater.
Mr Slater was formerly the CEO of the Federal Government's Digital Transformation Agency before joining Nimble in 2018. Prior to that position, Mr Slater spent over 17 years at the National Australia Bank which included leading the Personal Banking Group.
Despite growing competition in digital lending, he believes that Nimble has a number of competitive advantages that will help the business' digital offering evolve and broaden successfully, "Over 50 per cent of our current customers are young millennials aged between 20-30 years old and this group have shown a propensity to switch lenders if the customer experience is amazing and the offer is competitive.
"Our business has a well-known and trusted brand which some might say is a household name. This provides us with a unique advantage over many lesser known players in the market," said Gavin Slater.
"Nimble has proven itself as a successful digital lender in Australia and within the backdrop of changing consumer banking habits, has every reason to believe that it can achieve its aspirations of becoming a world class digital bank," said Gavin Slater.
"That's our new focus and we believe we have the team, technology, brand and strategy to take on the banks and other providers to make it a reality," concluded Gavin Slater.
Nimble expects to make more announcements around new product launches over the coming months.