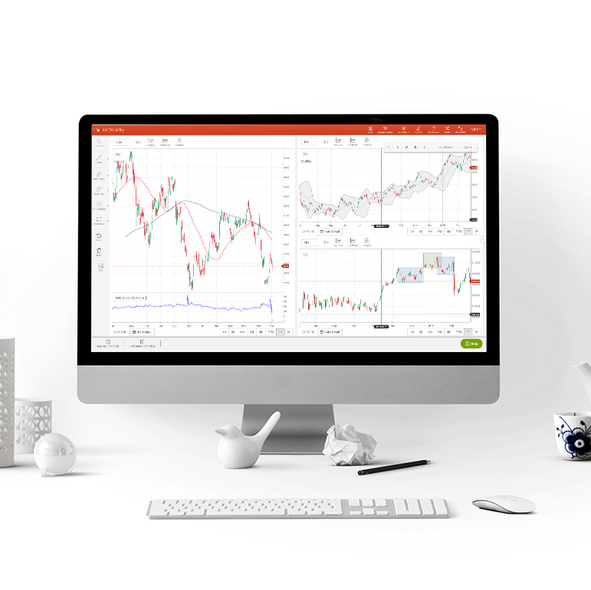 Next round of TradeFloor and ASX Options Trading Game now open
In response to demand, Australian fintech, TradeFloor, and the Australian Securities Exchange (ASX) have joined forces to deliver the ASX Options Trading Game for the second time this year.
More than 3,000 investors have already registered to play the game, which commences on Monday 16th October and runs for five weeks, concluding Friday 17th November.
Participants will be given $50,000 virtual cash to invest across 101 stocks, four ETFs and the S&P/ASX 200 Index, using live prices and brokerage fees to simulate real market conditions. Participants will compete against each other for a place on the leaderboard or within their own leagues with friends and family. The winner receives a $500 cash prize.
First launched in June, the ASX Options Trading Game provides a realistic trading environment that allows for hands-on learning about the intricacies of trading options – from basic concepts to advanced strategies – while empowering individuals to make informed investment decisions.
Dan Jowett, CEO of TradeFloor's parent company, Openmarkets Group (OMG), said, "As a group dedicated to providing innovative trading solutions, we are excited to partner with the ASX and showcase our market-leading risk management technology. The ASX Options Trading Game offers users an unparalleled learning experience, combining our advanced technology with ASX's deep market expertise.
"As a leading provider of options trading technology, TradeFloor is proud to deploy our unique solution to facilitate the game over the next five weeks. We believe this initiative will significantly contribute to the financial education landscape by fostering a deeper understanding of options trading and cultivating informed decision-making skills," said Jowett.
ASX Head of Equity Sales & Equity Derivatives, Graham O'Brien, echoed this sentiment, stating, "With more Australians taking an active interest in investing than ever before, products such as options are growing in popularity as they can be a useful way to minimise portfolio risk. We're pleased to collaborate with TradeFloor to offer investors a way to learn about options trading in a risk-free and educational environment."
"The ASX Options Trading Game reflects the ASX's commitment to promoting financial literacy and equipping individuals with the knowledge and skills to make informed investment decisions. By creating Tradefloor Pty Ltd (ACN 603 351 024) • Level 15, 388 George Street, Sydney NSW 2000 • openmarkets.com.au
an immersive and realistic trading experience, we hope to empower the next generation of traders and help them navigate the dynamic world of options trading with confidence."
Registrations for the ASX Options Trading Game are now open. Anyone can register and participate at any time over the five weeks from Monday 16th October to Friday 17th November.
The ASX Options Trading Game is accessible at optionsgame.com.au via web browsers and is compatible with desktop and mobile devices.