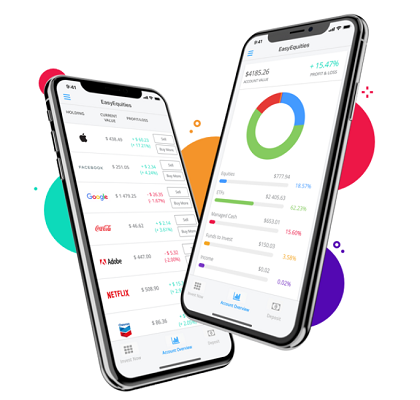 New investing platform coming to Australia is first to enable both Australian and U.S. investing without minimums or monthly fees
When it comes to investing internationally, the process isn't typically easy or affordable. For Australians, the process of investing in both Australian and U.S. shares just got a lot easier. EasyEquities, a well-established investing platform out of South Africa, is officially launching into the Australian market. Those looking to expand their wealth creation globally will find the platform extremely easy to use and cost-effective, as there are no minimum purchases, no monthly fees and extremely low brokerage fees.
"A lot of Australians think it's difficult and expensive to start investing, but we're excited to show them there's a better way," explained Bradley Kaplan, Regional Head of EasyEquities. "We've created a way to make investing simple and affordable, and our users have been very satisfied with our platform. We've built a loyal following of over 500,000 users globally. We're excited to bring this easy-to-use wealth creation tool to everyone in Australia."
Investing is made simple on the EasyEquities platform. With an easy fee structure and zero complicated jargon, anyone who wants to start investing locally and internationally can do so in a matter of minutes. The unique platform saves investors time as they're able to invest in both U.S. and Australian shares from a single platform. Zero minimums and monthly fees means you can invest as little as you want or as much as you want in both local and international markets.
EasyEquities offers different options for investments, depending on your personal preferences. The first is through direct buying of shares for companies listed on the ASX and US stock exchanges. The second option is through Exchange Traded Funds, or ETFs, which is a collection of shares based on market themes. Although ETFs trade like a stock, they track an index, commodity or other basket of assets. Whether you choose shares or ETFs, the process to begin investing is quick and easy.
For Australians interested in the country's only investment platform with no minimums or monthly fees for both Australian and U.S. shares, visit the EasyEquities website at www.easyequities.com.au. When you sign up for a free account, you will automatically receive $10 that you can use to get started investing.