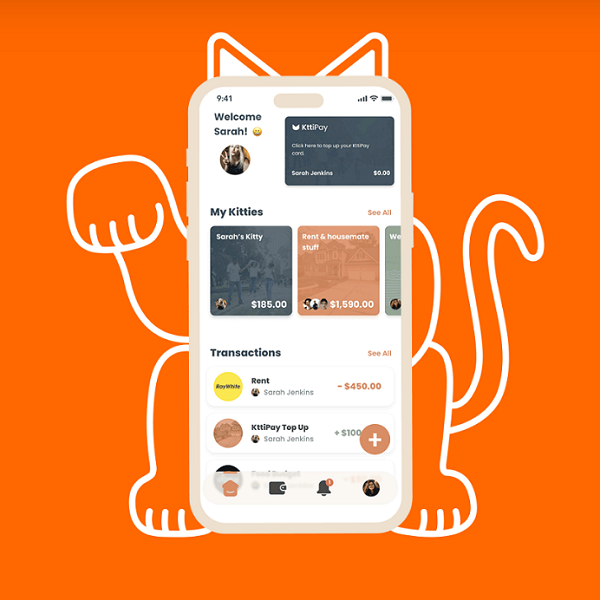 New app KttiPay helps Aussies split bills, not relationships
This October, the launch of a new app, KttiPay, is promising to save Aussies from having to pay more than their fair share in group spending scenarios.
Imagine this: After your friend's epic birthday dinner, an uneasy silence lingers over the unpaid bill. Who will take charge? You pull out your phone to crunch the numbers, pay with your credit card, and hope your friends will "shoot you a transfer" sometime soon. But we all know how that goes.
If you're the one handling bills for your place or organising group events, it can be a real cash flow challenge. And chasing people for reimbursement? That's a headache you don't need. The results of a Finder survey found that Australia was a 'nation of freeloaders' with 1 in 4 Aussies owed money by their friends. This is where KttiPay steps in – splitting expenses, not headaches.
"$350 billion is transferred between friends and family every year," said KttiPay CEO and Founder Iain Salteri, "But until now, the system for exchanging that cash has been imperfect. Instead of having to constantly remind friends to settle up accounts, check that money have indeed hit accounts, or be short of a few bucks every time that you pay for a group expense, KttiPay lets its participants pre-pay directly into the app before an event."
Whether it's for group dining, holidays, sharing a taxi/Uber, event tickets, or group gifts, lending friends some dough and taking part in group expenses is a proven formula for relationship trouble. As cost-of-living pressures continue to mount, money disputes have more power than ever to tip relationships over the edge.
The conventional debt management approach merely tracks owed funds, yet actively ensuring that your friends and acquaintances settle their dues is a time-consuming hassle that can easily strain relationships.
For KttiPay's target demographic of Gen Z and Millennials, group spending scenarios are a daily occurrence, but current tech solutions don't quite meet their bill-splitting needs. Packed full of customisable features, the app is simple to set up and allows separate 'Ktties' to be created for different purposes. KttiPay then issues KttiPay Visa debit cards linked directly to that Ktti.
Whether it's for a one-off dinner, a golf trip, or a hens night, KttiPay makes it easy for group members to pay directly into the app via their digital wallet – Apple Pay or Google Pay – and issues a Digital Visa Debit Card for that specific Ktti, which they can then use to pay for group-related expenses.
At the end of an event, participants can easily view and track expenses to see exactly what money has been spent on. Any excess funds are then equally redistributed back to the Ktti members. Best of all, there's no need to chase people up to pay you back.
"In a time of increased complexity it's nice to be able to go back to tried-and-trusted ways of managing money. The old system of paying money into a shared kitty worked well for our parents and grandparents, and now we're making it work for us," said Salteri. "At the end of an event, the last thing anyone wants to talk about is how to split the bill. KttiPay has been created for modern Aussie users to ensure that they never have to settle up again."