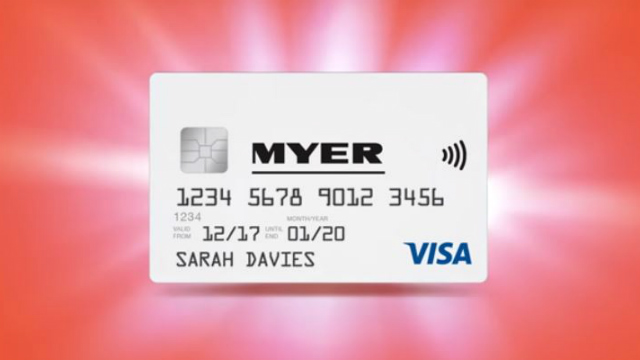 Myer launches credit card featuring Android Pay and Apple Pay
Myer's new rewards-based Myer Credit Card is the first Australian retailer-provided Visa card with Android Pay and Apple Pay.

The Visa credit card, issued by Macquarie Bank, will allow people to use their smart phone's digital wallet to pay with either Android or Apple Pay.

Consumers also have access to a range of security features and budgeting tools through the Myer Credit Card app, designed to make it easier to track and manage spending.

The Myer Credit Card works off a rewards-based system, whereby customers can earn uncapped Shopping Credits on eligible purchases at Myer and MYER one affiliates by presenting their MYER one card number at point-of-purchase.

Canstar Research Analyst Josh Sale said the standout feature of Myer's new card is the ability to earn uncapped Shopping Credits.
To read more, please click on the link below…
Source: Myer Launches Credit Card Featuring Android Pay and Apple Pay | Canstar