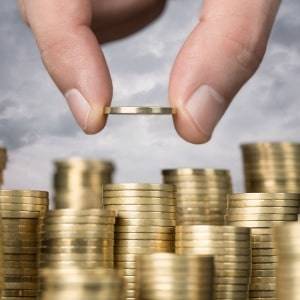 MoneyMe upsizes & restructures its primary warehouse funding facility
MoneyMe has finalised documentation to significantly restructure its primary warehouse funding facility (MME Horizon 2020 Trust) and has completed a tap issue on its corporate bond.
The upsize and restructuring of MoneyMe's HW20 Major Bank warehouse funding facility increases funding to support the accelerating customer originations growth, both from the increased facility size as well as the ability to fund a broader range of assets, in particular Autopay receivables.
MoneyMe has also successfully closed a $7m tap of its corporate bond on the same terms as disclosed to the market in April 2021. The note issuance reflects strong investor sentiment and demand, providing the Group further capital to support growth in Autopay and its other products.
Clayton Howes, MoneyMe's Managing Director and CEO said, "These funding changes give MoneyMe greater strength to grow the business at the pace we've seen the last six months. The ability to now fund Autopay receivables with our Major Bank warehouse facility means we can continue to exploit the exceptional traction we have seen to date with this new innovation, giving us more opportunity to service more dealerships and brokers signing up to use Autopay.
"We are delighted to have been able to attract two of Australia's leading securitisation mezzanine investors into the Horizon 2020 warehouse, which we believe is a great vote of confidence in our business and in particular our credit processes. We would also like to acknowledge the support we have received from the AOFM over the last eight months."