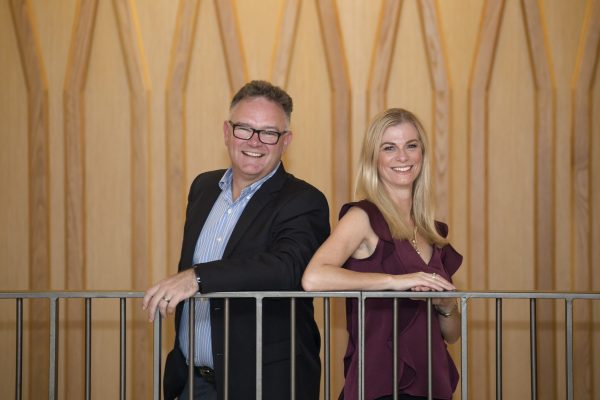 Moneycatcha appoints industry veteran John Heaton as Chief Technology Officer
Moneycatcha, one of Australia's leading fintech startups, has appointed technology veteran John Heaton to the newly created role of Chief Technology Officer.
Mr Heaton joins the multiple award-winning company from Queensland's Heritage Bank where he oversaw strategy and technology architecture.
He has more than 20 years' experience in the IT, resources and banking sectors, having served in various senior positions at Oracle Corp and Xstrata Copper.
Moneycatcha CEO and founder, Ruth Hatherley, said: "We're absolutely thrilled and privileged to have John join our fast-growing team.
"His experience in technology, coupled with insights in banking and finance, is second to none.
"John is instrumental in ensuring our products are compatible across all platforms and verticals such as healthcare, manufacturing, transport and logistics and others," Ms Hatherley said.
Mr Heaton said he was looking forward to applying Moneycatcha's solutions to multiple industries.
"I'm excited to join Moneycatcha at a time when blockchain technology is quickly proving to be a viable solution to solve real business issues.
"Financial institutions can already use Moneycatcha's blockchain technology to address pain points from regulatory bottlenecks and loan origination challenges.
"We will soon see other industries use Moneycatcha's efficient and secure blockchain technology to help them improve their bottom line and create efficiencies within their business," Mr Heaton said.
According to Mr Heaton, Moneycatcha's blockchain solutions was developed in a robust and agile manner, with security from the ground up.
"Our cross-industry technology, which is built on open standards, is akin to Lego strengthened with titanium," Mr Heaton said.
Mr Heaton's appointment follows Moneycatcha's most recent win at the 2018 Fintech Business Awards where it was named Compliance Innovator of the Year.
Moneycatcha was recognised for its world leading Regchain risk review tool that is crucial for financial institutions in complying with and reporting to regulatory bodies.
It was a finalist in the Lending Innovator of the Year category while Ms Hatherley was a finalist in the Femtech Leader of the Year and Fintech Entrepreneur of the Year categories.
Ms Hatherley won a 2018 40under40 Award by Business News which recognises leading entrepreneurs under 40 in Western Australia. The company also won the Startup Business category.
She was also awarded the 2018 City of Perth Award which "acknowledges an individual whose motivation, leadership and entrepreneurial spirit has turned a unique start up business concept into a significant and ongoing opportunity for Perth to highlight its expertise in new technology and innovation".