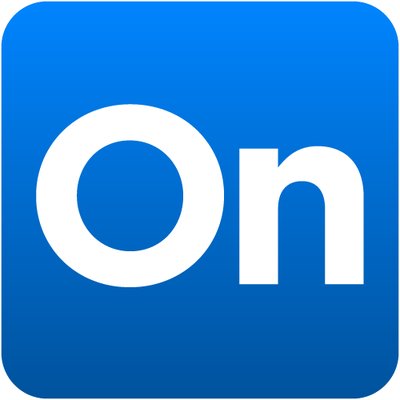 Milestone for equity crowdfunding in Australian with ASIC licence approval
OnMarket will be one of the first businesses in Australia to raise capital this year through 'the crowd', following the Australian Securities and Investments Commission's approval of its equity crowdfunding licence.
Equity crowdfunding brings entrepreneurs and retail investors together for the first time and is only now possible following today's licence approval. Equity crowdfunding enables Australian retail investors to contribute as little as $50, or as much as $10,000 in a business. The new licenses follow federal legislation announced last year.
OnMarket will bring investment opportunities through Australian businesses to ordinary Australians through its online platform and app. Investors will be connected to Australian businesses like Revvies, which makes  innovative caffeine strips to support the nation's athletes. OnMarket is also in discussions with a leading Medicinal Cannabis company to raise over $2 million via equity crowdfunding.
The businesses will make history as the first in Australia to raise capital through equity crowdfunding this year.
OnMarket founder and CEO Ben Bucknell said the approval marked a significant milestone for Australian businesses and retail investors alike.
"It's time all Australians had a fair go and access to Australian businesses of the future. Previously, investing in businesses like Revvies would only be accessible to angel investors or venture capital firms but through equity crowdfunding investment democratisation is here to stay," Mr Bucknell said.
"Equity crowdfunding is an innovative way to fund someone else's dream," he said.
Equity crowdfunding is already worth $US2.6 billion in the United States, and is proving popular in the United Kingdom and New Zealand as a way for entrepreneurs to succeed. Equity crowdfunding was only established in the UK in 2013 and last year had grown to £272m[1] in the UK.
Australia has more than 1.2 million entrepreneurs employing two thirds of the country's 12 million workers, and already contributes more than $343 billion to the economy annually, so the opportunity from equity crowdfunding is significant.
Unlike rewards based crowdfunding, which is essentially an advance payment for a product or a gift, equity crowdfunding allows investors to have an ongoing connection by owning part of the company.
It is estimated that 200,000 small and medium sized Australian businesses have difficulty growing because banks won't lend them money.
According to Macquarie research, Australian entrepreneurs want to borrow up to $60 billion a year more than they currently are allowed, to grow their businesses, hire new staff and innovate[2].
OnMarket has enabled investors to access more than 80 IPOs. Prime Minister Malcolm Turnbull launched the platform shortly after becoming Prime Minister in September 2015.
Mr Bucknell said "Young Aussies, in particular, want to make a difference and invest in businesses they believe in. In a recent survey, 79% of millennials described themselves as impact investors seeking both financial and social return[3].
"Likewise, Australian entrepreneurs are some of the most inventive in the world, but banks won't lend them the money to get their businesses off the ground. Equity crowdfunding solves that problem," Mr Bucknell said.
Under the new Australian Government rules, unlisted companies with less than $25 million in assets and revenue will be able to source up to $5 million a year through equity crowdfunding.
Australians interested in equity crowdfunding, can find out more information from the OnMarket website: www.onmarket.com.au.
---
[1] Source: Cambridge Centre for Alternative Finance December 2017
[2] Macquarie Equities Research note 10 March 2015
[3] Toniic, Millennials Impact Investment,' 2016