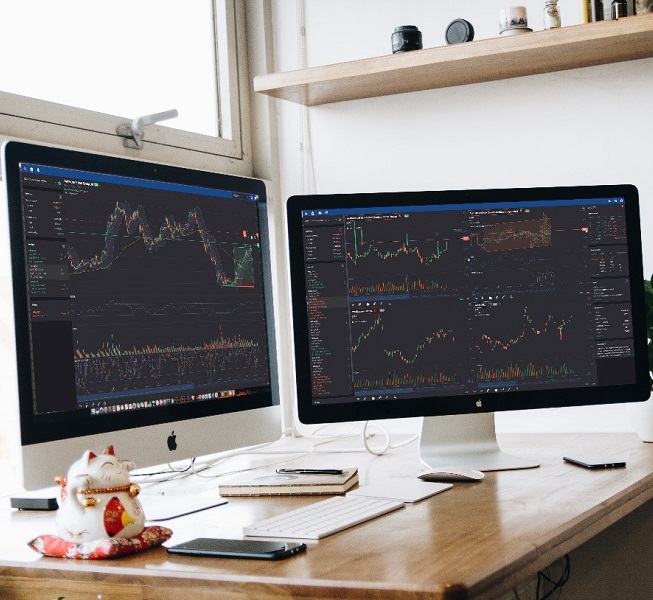 Marketech to address the cost of share-trading advice
Marketech, the Perth-based market-data platform developer, has raised $1.1 million to allow it to expand their product range and pursue white-label opportunities for their high-function live-streaming ASX/CBOE/NSX charting and trading platform.
With 'Marketech Focus' continuing to grow its notoriety as a platform for serious traders, Marketech will soon launch a free data and charting app and will begin work on integrating 'human' advice directly into their platform. The planning of their market scanning tool is also well underway.
According to Travis Clark, the Managing Director of Marketech, the recent global market sell-offs will be the first that many investors have experienced first-hand, and a stark reminder that many retail investors are still heavily disadvantaged in relation to professional investors, with many 'flying blind' in high risk investments.
"During a raging bullmarket, simply owning shares may be enough. But we believe that for individuals to perform well over the longer term they need access to the data and tools that a professional investor has – or access to advice, but at a price that they can afford. By white-labeling, it might mean that people could simply bolt-on a Marketech product to enhance their existing online trading account.
"We're constantly working towards the perfect platform. Some are cheap but over-simplified, some offer higher functions but are expensive and not mobile, and some might have good charts but don't offer trading. Thanks to our clients' feedback we have at least three more major upgrades coming out just in the next few months and won't be happy until they run out of ideas. Then we'll have our new products coming in, using 'Focus' as the base."
A few automated advice options are available in Australia, but the stockmarket is not always rational. A stockbroker or adviser's value is highest when they bring an understanding of the human element to market movements, needing to hold their clients' hands through the tough times more than during the good.
"Direct advice providers, even those using managed funds or ETFs, would be able to communicate to and from their clients or subscribers using mobile notifications, have their model portfolios update in the live market and insert their own research and opinion into the news feeds, or visually, with buy and sell targets on the charts."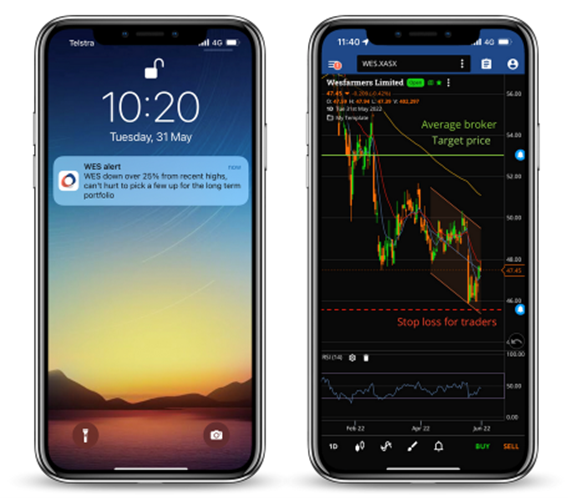 "The live-scanning platform will also be really cool, especially for the serious trader who doesn't have time to trawl through thousands of stocks each day to find suitable trades. It's going to be almost like algo-trading, but on your mobile phone – for people who are busy with their day job."
You can visit the Marketech website to trial the full-function 'Marketech Focus' live-streaming data and trading platform for free, and to subscribe to the mailing list for updates about their coming products.
(Disclaimer: images are for display purposes only, and do not constitute a stock recommendation)