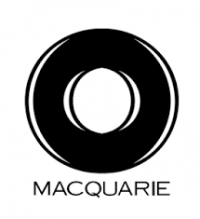 Macquarie has beaten the Big Four to 'open banking', which lets customers offer their data to fintech startups
Fintech startups and smaller financial services providers will be able to access data from Macquarie – with customer consent – in a pioneering arrangement known as "open banking" to let them build applications and services around the bank.

Open banking allows customers to control whether their data can be passed onto third parties with accounting software, budgeting tools and fintech apps. The idea is that it opens up the market to smaller players and gives customers more choice on financial services.

While the government kicked off an independent review on open banking in July, Macquarie has taken the initiative in letting client data flow electronically to third parties through application programming interfaces (APIs).

The bank has not disclosed which fintechs and third parties are using the API currently in its pilot, but revealed it acted due to high customer demand for such a facility.

"Our customers have been telling us they want to securely connect their information into their favourite accounting software, budgeting app and other innovative services they're interested in," said Macquarie head of personal banking Ben Perham.

The open platform allows a customer to control which third parties have access to information through on-off levers within the Macquarie mobile app. The third party then has read-only access to the data using a secure token – avoiding the need for the customer to reveal internet banking credentials to the third party.

The arrangement is an acknowledgement by Macquarie that the data belongs to the customer rather than the institution – a concept that had to be widely accepted in other countries.
To read more, please click on the link below…
Source: Macquarie has beaten the Big Four to 'open banking', which lets customers offer their data to fintech startups | Business Insider