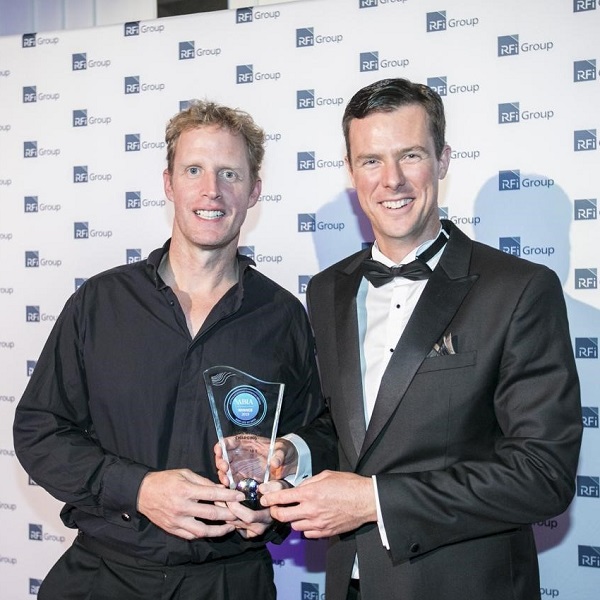 Look Who's Charging recognised for innovative use of data in defining best practice banking & finance
Look Who's Charging won the award for the 'Best Use of Data' at the RFI Group Australian Banking Innovation Awards.
Corinne Barrett, Content Lead RFi Group, said "Effective use of data is the defining difference in best practice banking and finance.  As we have heard "Data is the new oil".  Look Who's Charging has demonstrated how their use of data has made improvements in business operations and regulation & risk outcomes.  They have also made connections between numerous different data sources to improve customer outcomes and experience."
The leading banking awards ceremony, held on Wednesday 22nd May, recognises the most innovative and progressive businesses from across the banking sector.  Running for over 25 years, other categories included:  Australia's Most Trusted Bank, Best Banking App and Best FinTech Innovator – where Look Who's Charging was also a finalist alongside Wisr and Afterpay.
Look Who's Charging launched in 2017 with the goal of simplifying the customer experience by providing instant clarification on the merchant behind a transaction directly within a bank's existing digital applications.  In less than two years Look Who's Charging has integrated with all four of Australia's major banks and has over 10 million end-users of its solution. The Sydney-based business has also been shortlisted for two categories at Fintech Australia's 2019 Finnie Awards and international expansion is on the horizon.
Stuart Grover, Look Who's Charging Co-Founder, said "We are really excited to receive this award.  Unrecognised transactions are a major pain point for banks and their customers.  Our technology eliminates this by providing clear and detailed merchant information directly within the banking apps."
"The use cases for our dataset are incredibly wide ranging from improved fraud controls to more targeted customer offers to the frictionless allocation of loyalty points.  However, a big focus for us, and our clients, is using our solution to assist with affordability checks as part of the loan application process."