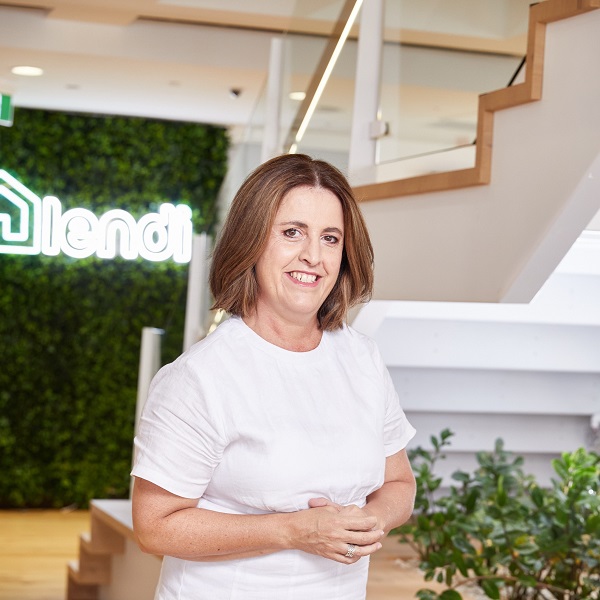 Lendi Group bring on Antoinette Tyrrell as Head of Brand
Australia's largest retail broker network, Lendi Group, has appointed Antoinette Tyrell as its new Head of Brand, to spearhead the group's brand marketing initiatives as it looks to accelerate growth since the merge of the Aussie and Lendi brands in early 2021.
Tyrell, who spent the last 3 years in senior marketing and strategy roles at Westpac, brings close to 20 years of local and global marketing experience to her new role at Lendi Group. Her remit involves spearheading Lendi Group's powerhouse position in the home loan industry, which has been built by combining Aussie's iconic brand with disruptive Lendi technology and processes.
Zara Cobb, CMO of Lendi Group said she's thrilled to welcome Antoinette as a leader to the broader marketing team.
"At Lendi Group – through our multi-brand strategy we're laser focused on cutting through complexity, breaking down barriers and ultimately changing the way Australians organise, finance, lend, and buy property – for good," she said.
Much of Tyrell's career has been at The Coca-Cola Company where she held senior leadership roles across Marketing, Innovation, Business Strategy and Commercial functions in markets across Asia, South Pacific and Africa.
Expanding her experience beyond FMCG, Antoinette moved to Vodafone Australia to set up a Consumer Segment marketing function to define the commercial and go to market approach for priority consumer segments.
Intrigued by agile start-up culture, Antoinette then joined Retirement Essentials, a fintech as Chief Customer Officer where she led the development of an innovative scalable technology service that enables senior Australians to access affordable financial advice.
Upon her appointment, Antoinette Tyrell said, "It's such an exciting time to join the Group and I look forward to playing a key role in supercharging the growth of our brands and help drive greater investment in their market-leading capabilities."