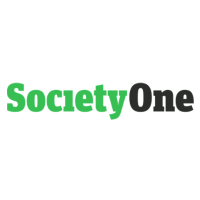 Lender looks to triple growth through broker channel
A marketplace lender has surpassed its target for loan origination through the broker channel, and is aiming to triple growth through the third-party channel in the next year.

Speaking to The Adviser, the CEO of personal loan provider SocietyOne, Mark Jones, reflected on the success of the brand over the 2018 calendar year, particularly referencing its renewed relationship with brokers.

In June of this year, the company established its first broker partnership and set itself a target of seeing up to $4 million of loans from the channel by the end of 2018.

However, Mr Jones outlined the strength of the third-party, noting that this channel's originations had already surpassed $2 million a month.

The SocietyOne CEO told The Adviser: "Brokers are a key group channel for SocietyOne. As finance gets a bit harder to get, I think personal loans are becoming more of a product that is a key part of a broker's product suite."

Mr Jones added that the current lending environment had made it harder and slower for some consumers to get a loan with a big four bank, "particularly in the mortgage process, which is putting people through lots and lots of hoops" and that brokers were helping borrowers navigate that.
To read more, please click on the link below…
Source: Lender looks to triple growth through broker channel – The Adviser