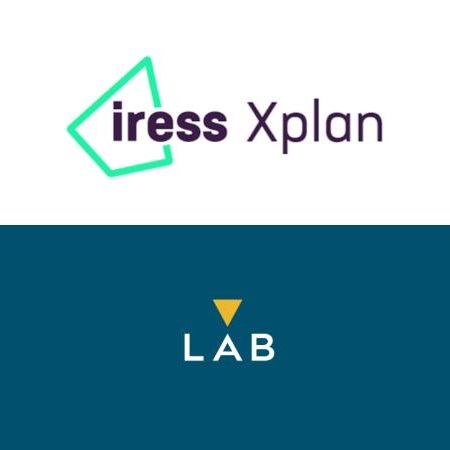 LAB Group integrates with Iress' Xplan to deliver secure and efficient onboarding
Australia's most connected account opening platform provider, LAB Group announce that it has delivered a new integration via a partnership with Iress, which will simplify digital client management for users of Iress' Xplan software.
Iress is a market-leading technology company providing software to the financial services industry. It provides software and services for trading & market data, financial advice, investment management, mortgages, superannuation, life & pensions and data intelligence. Its software is used by more than 10,000 businesses and 500,000 users globally.
Iress' financial advice software, Xplan, has integrated with LAB's highly standardised client onboarding platform. The integration provides financial advisers using Xplan with the ability to seamlessly initiate and pre-populate client applications for new products directly from Xplan into a product manufacturer's branded LAB environment.
The capability provides convenience for financial advisers and their clients and also facilitates a flow of business to organisations on LAB through an integrated channel. Through this integration, businesses on LAB will also benefit from significantly improved access to their products and services via Xplan.
Matthew Mensforth, Iress global head of product, financial advice, said, "We are delighted to deliver an integration between Xplan and LAB. This integration supports our commitment to improve efficiency across our ecosystem and the industry and to make it even easier for advisers to streamline onboarding of new and existing clients."
Nick Boudrie, CEO and Co-Founder of LAB Group, said, "In light of the significant unmet need for advice in Australia and the ongoing growth in interest in self-managed super funds, we see significant potential for this integration to help our customers and their clients to achieve their goals more efficiently. At LAB, we are always pursuing ways to generate more value across our ecosystem. Through our partnership with Iress, we are excited to announce a new integration between Xplan, and our digital onboarding platform.
"This integration will bring a range of benefits: it will save advisers time in originating applications, it will reduce the turnaround time of processing applications for financial products and cut down the identification paperwork gathering requirements for advisers.
"This automated data flow from Xplan into the LAB platform will deliver advisers an estimated saving of 33 hours per 200 applications. In a time of increasing regulatory and compliance pressure for financial planners this is a vital operational efficiency for the industry.
"Integrations such as this between LAB and Iress, reflect our commitment to continually deliver increased automation and efficiency to the financial services industry. We look forward to further expanding our upstream and downstream connectivity to provide enhanced product origination and distribution for our clients.
"We remain committed to maintaining our advantage as Australia's most connected digital onboarding platform. As our network continues to strengthen across financial services and other industries, we look forward to building out more connectivity and downstream integration as we work toward our strategic goal of leadership in data automation across our chosen markets."