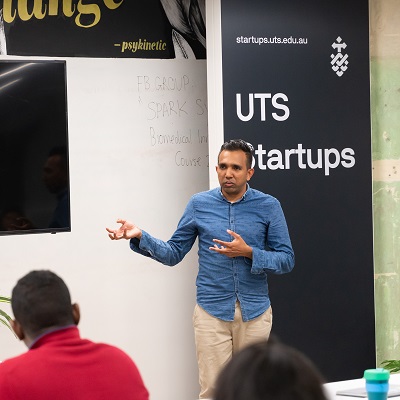 Introducer.com.au – The online marketplace simplifying loans for Australian SMEs
After years of working in finance, startup founder Don Mahesh learned that most SME owners had a common problem when finding a business loan: no time. So he's combined digital and traditional broker models to help them find the best solution faster – it's called introducer.com.au.
introducer.com.au aims to minimise the search time by comparing more than 30 finance products from 20+ business loan lenders in Australia.
"A lot of business owners don't know what kind of loans they need. There's not a lot of education around it, but they need to know what options are available," Don says.
"That's why we talk to the company and try to understand their business first. Our marketplace is not 100% web based – we're combining fintech with a more personal brokers approach."
Introducer.com.au provides financial options for both young and established companies, including a home appliances importer – who in their first year of operation received an order to supply $300,000 worth of goods to a major Australian online retailer, but didn't have the cash.
"They went to the bank, got rejected. Went to an online lender, got rejected. Finally, they found introducer.com.au and applied with us. We managed to get an import finance facility to fund the order, followed by a debtor finance facility to help the business growth," Don recalls.
A migrapreneur from Sri Lanka, Don started his own eCommerce business in 2016 by investing just $200. As a digital marketer, he accelerated growth and sold the startup for $100K within ten months. Now, introducer.com.au is Don's current and most passionate venture.
"Peer to peer lending is the first fintech approach to disrupt the lending space, and new fintech startups keep challenging the traditional payment and lending institutions," Don says.
Introducer.com.au's biggest challenge was to qualify enquiries faster and maintain a more personal relationship with clients. With the help of Catalysr, a pre-accelerator for refugees and migrants entrepreneurs, they've managed to secure a contractor to qualify enquiries, and have now integrated with illion BankStatements to automate data to speed up the process.
*Applications are currently open for Catalysr's Sydney and Melbourne programs. To find out more and to apply, head to: catalysr.com.au