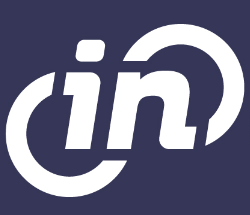 InLoop has made the 2018 AFR Most Innovative Companies List
InLoop Group was honoured to be recognised as one of Australia and New Zealand's most innovative companies. The prestigious annual list, published by The Australian Financial Review, is based on a rigorous assessment process managed by Australia's leading innovation consultancy, Inventium, in conjunction with a panel of industry expert judges.
InLoop ranked #25 on the overall list, from over 1000 nominated organisations across Australia and New Zealand. The full Top 100 list can be viewed here.
The assessment measures a top innovation implemented in the past twelve months. Specifically, the judges look at how valuable the problem is that the innovation is solving, the quality and uniqueness of the solution, and the level of impact that the innovation has had. Inventium assesses internal elements such as innovation culture, strategy, resources and process, which demonstrate a sustainable and repeatable approach to innovation.
InLoop was thrilled to be recognised for LanternPay, its claim payments platform that uses open, cloud-based technology to deliver easy, instant invoicing, claiming and payment to the point of service for providers, approvers and programs. The platform connects and powers new kinds of interactions across the health, care, disability, insurance and ageing sectors. By standardising and simplifying the complexity of claim payments, LanternPay makes choice and control a reality for scheme participants and helps schemes deliver care more efficiently, ultimately enabling better outcomes for all Australians who receive support funding.
Geoff Austen, LanternPay's co-founder and Managing Director says "lack of innovation has caused legacy claim payment processes to remain complex and inefficient. LanternPay's goal is to drive provider participation and deliver true choice in consumer directed care by profoundly changing the experience, cost structure and transparency of the claiming process."
Since its launch in 2016, LanternPay has become the digital claim payments solution for the Transport Accident Commission of Victoria and is engaging other government and private insurers. Through a combination of technological innovation, strategic partnerships and integrations, LanternPay will play a key role in transforming a large segment of the Australian economy.
"The LanternPay team is passionate about building technology solutions that make a positive contribution to Australian communities" Geoff says, "So it's wonderful to be recognised for the very real impact our innovation is having".
Inventium's CEO Dr Amantha Imber said, "The field of entrants for the 2018 AFR Most Innovative Companies list is the highest quality we have seen in seven years of judging the list. Making the 2018 list is a massive achievement and signals that the organisation is not only producing highly impactful innovations, but also has a sustainable approach to growth."