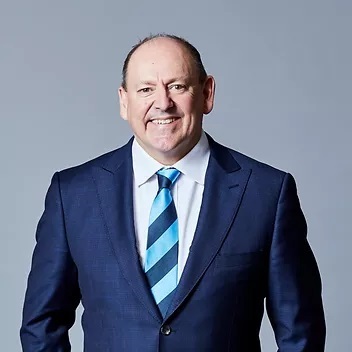 Industry veteran Andrew Rutter joins OpenInvest
Melbourne-based fintech investment platform OpenInvest has welcomed industry veteran Andrew Rutter to its ranks. Andrew has joined OpenInvest as Senior Consultant assisting the company take its unique highly configurable (white label) digital investing solution to Australia's leading wealth management firms and dealer groups.
Andrew has enjoyed a long and distinguished career in the Australian wealth management and advice industry. For eight years he was Executive Director and co-owner of the DKN Financial dealer group, after which he held a number of senior distribution roles within the BT group. Andrew is the author of the recently-published My Future's So Bright I Gotta Wear Shades – Finding Reason and Meaning in Retirement.
Commenting on his role, Andrew Rutter said that regulatory impositions had increased the cost of delivering ongoing personal advice such that progressive firms were looking for a more economic, technology-based way to serve particular client cohorts, and thereby address the growing "advice gap".
"Some clients' circumstances and account balances no longer justify the cost of traditional ongoing personal advice, and yet they still need their portfolio to be professionally managed by the firm. OpenInvest's platform allows firms to service such clients in a scalable and low-cost way, via the firm's own general advice digital solution.
"OpenInvest gives firms a more nuanced means to ensure that each client is looked after in the most appropriate way, benefitting clients and the firm."
He added that leading wealth management and advice firms were also looking for a technology solution as a means to engage with and serve the next generation of clients.
"The most strategic firms are aware of the data – $3.5 trillion of wealth is passing through the generations – and are seeking a scalable, low-cost and engaging way to reach this generation now, recognising that most are not yet suitable candidates given the costs involved for the traditional ongoing personal advice relationship. By obtaining their own digital solution, firms are able to help these clients with professionally-managed portfolios, whilst building trusted relationships, digitally."
OpenInvest CEO and Co-Founder Andrew Varlamos said the company was thrilled that a high profile veteran in Andrew Rutter had joined OpenInvest.
"Andrew has built an outstanding reputation over his lengthy career and we feel fortunate he has agreed to bring his wisdom, experience and passion for this industry to OpenInvest," Varlamos said.