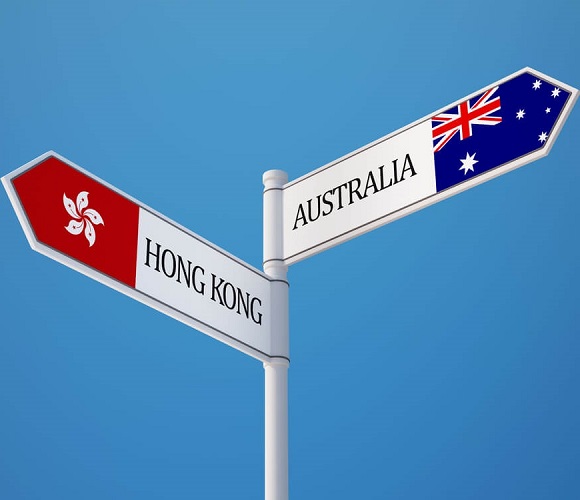 Indonesian Australian Business Week review – FinTech opportunities over our back fence
by Joe McGuire, Global Head of Sales for Airwallex
We wade through the Jakarta traffic amongst the sour looks and disdain from our fellow commuters. Disdain because we have a police escort. Out front, a police motorbike beeps and harangues cars to the left lane. "Make way for the delegates" he shouts in bahasa as he beeps and swerves at others trying to negotiate the famous Jakarta sprawl.
I'm here for the Indonesian Australian Business Week (IABW). An Austrade event designed to forge connections between Aussie businesses and our closest neighbour. With nearly 260 million people and a forecast of nearly 6% GDP growth this year, Indonesia is fast becoming one of the world's most exciting economies. Surprisingly, even though they are closer geographically than New Zealand, they don't even rate in Australia's top ten trading partners.
This however, looks set to change as government relations between both nations are currently running at an all-time high. Why? Interestingly, the catalyst for this change seems above all to be related to the strong personal relationship between Prime Minister Malcolm Turnbull and President Joko Widodo. Not only was Malcolm in attendance for our trip with his Trade Minister Steven Ciobo, but they also hosted President Widodo in Australia just three weeks prior. Both countries have publicly confirmed their intention to sign a new Free Trade Agreement, before the Sydney Fireworks bring in 2018. A remarkable feat when you take into account the historical challenges between the two nations.
Two military checkpoints, and a couple of cute sniffer puppies later (cuter if it weren't for the gentleman with machine guns standing behind them) we arrive at the Ritz Carlton for our first event. But with an opening address from Minister Ciobo and the newly minted CEO of Austrade Dr Stephanie Fahey, the heightened level of security makes sense. That and the fact that this is the area and in fact one of the locations of the infamous Jakarta bombings in 2009.
We are split into our streams for the week and I take my post with the Fintech crowd. Ripped jeans and t-shirts amongst a sea of suits, they aren't hard to find. First on the agenda is an introduction to the regulators. Interestingly Indonesia has two financial regulators who split responsibilities; Bank Indonesia and OJK. While both regulators are based in different locations, they both share a passion for fintech. As of 2014, the World Bank reported that only 36 per cent of Indonesian adults had a bank account. Fintechs are perfectly placed to pick up the slack in this area, without the burden of banking legacy systems. To this point, they have newly minted guidelines for the industry to help local businesses develop. Regulation 18/40 was presented to our group by none other than one of the heads of Bank Indonesia and the key drivers of positive change in the economy, Pak Junanto Herdiawan. His passion for Fintech is clearly evident and unlike regulators in other countries I have dealt with, he has a genuine interest in seeing business blossom.
However, while things are very exciting for local businesses, new regulation is always met with traditional legacy views in an economy with a history of occupation. Foreign ownership is still a dirty word in Indonesia and for payments companies like Airwallex, we face challenges around company structure. Primary of these is that under our classification in regulation 18/40 we could only own 20 per cent of our businesses based in Indonesia. With market leading IP and global VC investment, this is something we are still working through. This sort of restriction for an international business is sure to scare away a large number of international employers in the space, but it does hold great opportunities for local fast-followers.
Kejora is an incubator that understands this opportunity better than most. Set-up in Indonesia's own Slipicon Valley (Yes, you read that right), the team at Kejora house nearly 400 people working to fulfill their entrepreneurial ambitions. Their business model is simple: find something overseas that is a proven model and replicate locally. This theory of being a fast-follower is nothing new. Global businesses like eBay have shut down operations in places like New Zealand after being beaten to the punch by Trade Me. The enormous economic potential and population mean that Kejora are most definitely onto a winner. They also have a number of local role models to emulate.
Go-Jek, Traveloka and Tokopedia have by most measures achieved the haloed status of Unicorn. Compared with Australia's lone wolf Atlassian, they are in an enviable position. On last count, there are over 160 Fintechs established in Indonesia and on demographics alone, these companies are well placed to join their peers in those tables.
As we sit down to a final lunch at Luke Mangan's Salt Grill, it's hard not to be inspired by the opportunity Indonesia offers to the Australian economy. Ten times our population, a low wage base and billions flowing into the economy. With those stats you could be easily talking about China at the turn of the century. Yet, for many Australians, Indonesia doesn't register a mention beyond boogie board bags and Bali holidays. For any aspiring business or entrepreneur looking for a great market for diversification, I recommend taking a look over the backfence and seriously considering whether Indonesia could be a growth market for you. You won't be disappointed.
Joe McGuire attended the IABW 2017 as the Global Head of Sales for Airwallex. While the event was hosted by Austrade, all expenses and activities were paid for by Airwallex.