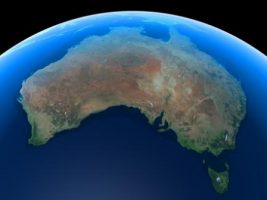 How fintech will change the way business operates in Australia
Automated data management solutions such as AutoEntry are disrupting the Australian finance scene by simplifying accounts preparation for accountants and bookkeepers.

Launched last year with over 25,000 businesses set up on the platform worldwide, AutoEntry captures and analyses scanned and photographed purchase and sales invoices, receipts, bank and card statements, automating data entry into accounting solutions such as Xero, QuickBooks, MYOB and Reckon. It helps users to access their financial records remotely, and upload paper documents such as bills invoices and receipts at their convenience via a mobile app.

Its founder and CEO Brendan Woods offers his view on how the growing industry will shape the way business is conducted in the country…

With the continuation of Moore's Law and computing power predicted to exceed that of human brains by 2045, it's a time of extraordinary technological growth and social change. Technology is reshaping the entire financial services ecosystem, from bookkeeping and accounting, payments to investment management and insurance. And in so doing, it's driving enhanced working efficiencies and conveniences, whilst significantly contributing to the wealth of the economy.

Legacy institutions which once held a stronghold over market share are being challenged by fintech innovators disrupting the industry and forcing existing businesses to 'adapt or die'. In fact, PwC Australia found that a telling 83 percent of traditional financial services firms believe their business is at risk from a disrupter.
To read more, please click on the link below…
Source: How fintech will change the way business operates in Australia | Technology | Business Review Australia