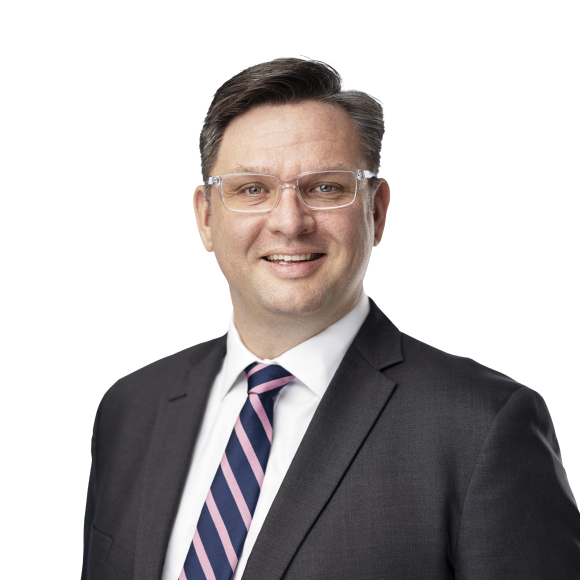 How Alex Bank makes loan decisions in under 5 minutes
By Simon Beitz (pictured), Alex Bank Co-Founder and CEO
Alex Bank is Australia's newest Authorised Deposit-taking Institution (ADI), built on a completely digital platform.
But how does Alex Bank differ from established players? Customer expectations are rising faster than many businesses can keep up and they aren't afraid to switch providers if their needs go unmet. For example, a third of customers changed banks to a provider that was easier to use and one quarter moved after a poor prior experience, according to a global survey. This is why almost half of those surveyed in the same study are trying non-traditional FSI in hopes of a better customer experience.
The philosophy behind Alex Bank was to create a bank that is fast, fair and human above all else. Here's how:
Fast is now measured in seconds
How consumers measure 'fast' has evolved. Fast used to mean that fund transfers would happen within three business days. Now 'fast' increasingly means instant, or close to it – people think in seconds more than ever before. To meet these new expectations of speed, Alex Bank is 100% digital and built on the utilisation of real-time data streaming, encapsulating the whole customer journey. This is crucial for a few reasons.
Banking is complex. It traditionally has many systems and processes to service a customer's needs. These processes require significant information to pass through multiple steps to determine the customer's suitability for products.
This often requires banking staff to connect between different backend systems to ensure everything is processed efficiently. So, what feels like a 'digital' experience to the customer is usually a paper process that has been 'digitalised.'
With real-time data streaming powered by Confluent, Alex Bank provides customers with an experience that feels more like a conversation with real-time feedback. Data points and information are collected and consolidated in real-time from multiple sources (government databases, bank statements, credit history data etc.) within seconds. That's why decisioning can be completed in under five minutes, with full loan offers ready within thirty minutes of assessment in many instances.
Fair starts from the ground up
No one likes hidden fees or fine print. In fact, one-third of respondents from the same survey cited better transparency as one of the key reasons to switch financial providers. But fair banking must go beyond fee transparency; it should be at the core of decisioning and analysis. This is again where the benefits of real-time data streaming come into play.
Alex Bank uses an in-house built proprietary data-driven digital decisioning platform to analyse every customer's unique financial situation in real-time from over 1800 data points. Data points include KYC, AML, CTF, Face ID Scan, financial statements, default predictions, and credit and transaction data.
This platform intentionally ignores any data points and customer information that are not relevant to the application decision, reducing AI bias and discrimination and promoting ethical AI and data usage practices. Examples of excluded data include gender, one-off transactions or spending and consideration of individuals starting their credit journeys.
Human understanding above all
Advances in real-time data streaming combined with data-driven digital decisioning technology means that technology is no longer an issue – human connection is. This starts with an understanding that banking can be extremely stressful; after all, the decision on a loan application can affect livelihoods. This is why modern banking needs to take customers on a journey, providing context and insights throughout the banking experience, no matter the channel.
In practice, this means overhauling the customer experience so that outcomes are more than a binary 'yes' or 'no.' It could include providing context as to why the rate for a particular product is higher than the baseline and what factors affect the application. This is why the team at Alex Bank believe that you learn more from a bad customer review than a good one – it's the only way to continually improve the process so every customer is treated as unique.
The team at Alex Bank remains focused on delivering fast, fair and human banking. With data streaming taking care of the heavy lifting on the tech side, the team can focus on creating seamless and transparent banking experiences where everyone is treated as unique.