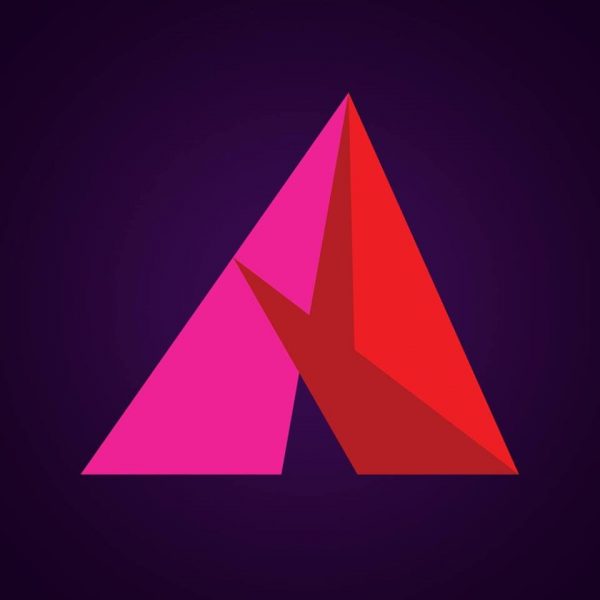 Home loan wrecker Athena proves demand for a new lending alternative
Homeowners don't realise how much they're being ripped off with rates. A new alternative has launched today on a mission to save Australians a lot of money by helping them pay off their home loan faster. 
A game-changing shake-up of the mortgage market has arrived with the launch of Athena – a home loan company on a mission to help Australians pay off their home loan faster.
Launching with a highly competitive variable rate from 3.49% p.a for owner occupier principal and interest loans, and one of the best in market rates for investors starting at 3.89% p.a, Athena offers a genuine alternative to homeowners looking for change with their current home loan.
In a market that is ripe for disruption following the fallout of the Royal Commission, Athena has been on a two-year journey to build a very different home lender on different foundations, focused single-mindedly on homeowners and their needs. They are proudly not a bank, and never will be. Athena's innovative digital platform creates customer efficiencies with technology – avoiding the costs of bankers, branches and overheads – so that they can pass on the savings to customers via lower interest rates.
The great Aussie trust gap
The trust gap between borrowers and lenders grew strongly through the Royal Commission. Customers cited the most common reasons for the decrease were because 'they ripped people off' (77 per cent) [1], 'they were dishonest' (71 per cent) and a 'lack of transparency' (66 per cent).
The trust gap in home loans is particularly stark – only 25 percent of borrowers think their existing lender cares about their financial wellbeing, and only 21 per cent think their lender acts in their best interests. Nearly all borrowers (93 per cent) want to pay off their home loan faster but less than 1 in 5 think their lender wants them to succeed. Australian household debt is at record levels – among the highest in the world. Australian households are taking 10 years longer to pay off their mortgage than a generation ago[2].
43 per cent of big bank borrowers are now considering switching lenders as a result of the Royal Commission findings – with 79 per cent saying they would take the leap if it meant they were able to pay off their home loan sooner. This is a bigger driver than a better interest rate (79 per cent), lower fees (75 per cent), flexible features (44 per cent) and better customer service (47 per cent).
Athena Co-founder and CEO, Nathan Walsh says, "The Royal Commission has shone a bright spotlight on a badly broken system. Legacy players are not incentivised to help borrowers achieve their goals. Customers have told us they want to pay off their home loan faster and this is exactly what Athena is here to help them do.
"Our goal is to get customers a great home loan, and then help them get rid of it. After all, time is money. The shorter your loan, the less you pay," Nathan said.
Pay off your home loan faster
With Athena's mission to help customers pay off their home loan faster, the team have compiled home loan hacks to help make the path to home ownership quicker, cheaper and less stressful.
Stay great rates: Athena gives customers consistently low rates from day-one to day-none and passes on to existing customers the same rates available to new customers on a like-for-like loan.
Fast-track savings: Athena encourages borrowers to sustain the repayments from their prior lender. The extra principal repayments can deliver big savings and cut years off the loan.
Refinance without the re-start: Unlike other lenders, Athena doesn't force you back to a 30-year loan term when you refinance. You can customize your loan, and flexibly choose your loan term.
F*** fees: Athena won't charge you application, account or exit fees. We'll only pass on the minimal third-party costs to originate your loan like valuations and legal fees.
Fee-free re-draw account: Athena's redraw account offers 100% interest offset and electronic access, without the expensive package fees and high interest rates of legacy lenders.
Be more regular: By moving from monthly to fortnightly or weekly repayments, customers will reduce their loan amount quicker, and make big savings.
"We are already seeing families switching from typical big bank rates and using Athena's home loan hacks to manage their loan saving tens of thousands of dollars and cutting years off the life of the loan.  Many customers are surprised at the scale of the savings potential, and what it can mean for them financially after years of being loyal bank customers," says Nathan.
Escape the rate bait and rate creep
Rate bait and rate creep are two of the biggest failures of existing lenders, luring customers in on honeymoon rates, then stinging them with fees and rate hikes. Loyalty is not rewarded – 74 per cent of big bank borrowers think that new customers are treated better than existing. Existing customers on average pay 0.24 per cent more than new customers on their home loan[3] – costing borrowers hundreds of millions of dollars every year.
Athena Co-founder and COO, Michael Starkey says, "Forget the honeymoon rates that never last. Athena has listened to customer demand for a great rate that stays great. Our pricing promise is that we will never charge existing customers more than new customers on a like-for-like loan. It's an Australian first, and only fair."
The stakes are high and its easier than you think
Nearly half of borrowers (46 per cent) said they don't know the current rate on their loan, and the banks are counting on it.  Michael comments, "Take a moment for a quick home loan health check. Confirm your rate and see if you're one of the people being taking advantage of. The savings opportunity may be bigger than you think."
Only 1 in 3 big bank borrowers are confident that they have the best possible deal on their loan. However, each year only 5 per cent of homeowners refinance their mortgage. Historically it has just been too hard – the pain and complexity of the traditional paper-based processes of legacy lenders has been a deterrent for borrowers to refinance and save. Inertia has been the big banks' friend.
Nathan concludes, "We know how busy Australian families are. Athena has used cutting-edge technology to make refinancing refreshingly simple. Borrowers can apply online via our intuitive mobile-friendly experience, and chat with a real Australian home loan expert 7 days a week."
Athena is launching with a variable rate refinance offer, lending up to 80% of the property value. Lending for home purchasers will launch later in 2019.
---
[1] CoreData conducted the research of 1,000 Australian homeowners aged 21-60 years between 5-11 February 2019
[2] OECD, Household Debt as % Net Disposable Income 2017. ABS Housing Occupancy & Costs (1994-5 to 2015-16)
[3] ACCC Residential Mortgage Price Enquiry, Nov 2018