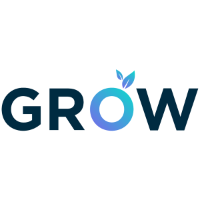 GROW Super begins group insurance innovation
GROW Super is partnering with one of the world's largest reinsurers to explore the potential for blockchain technology within group insurance.

Entering a joint venture with Hannover Life Re Australasia, GROW will use R3's Corda blockchain infrastructure to deliver improved customer experiences.

"Combining the scale, knowledge and brand of Hannover Re with GROW's innovative technology and unique way of solving problems promises fantastic outcomes for customers," GROW Super chief executive Josh Wilson said.

"Using Corda allows us to be completely confident in the integrity of infrastructure of the distributed ledger. This will allow us to focus with Hannover Re on creating customer experiences that will eventually be seamless, immutable and real time from application through to claim in and out of superannuation."

Hannover managing director Gerd Obertopp believes the partnership could have a significant impact on the future of group insurance in Australia.

"There are so many inefficient processes and procedures in group insurance that can be overcome using the right technology. This partnership will enable us to explore these technologies and apply them to our business quickly and efficiently where genuine value can be created and delivered to clients," Obertopp said.

The joint venture follows on from GROW partnering with IOOF for financial advice. IOOF has taken a minority stake in the start-up, which will work with IOOF licensees and financial advisers to develop digital capabilities across several engagement points.
To read more, please click on the link below…
Source: GROW Super begins group insurance innovation | Financial Standard