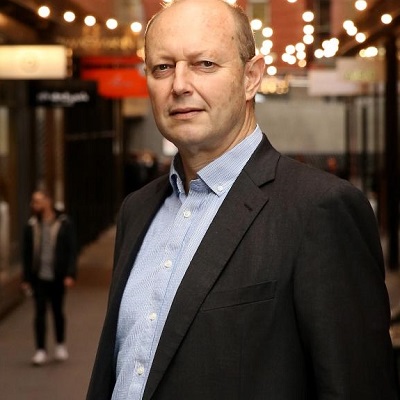 Global payments leader Marqeta chooses Novatti as its Australian partner
Novatti Group Limited (ASX:NOV), a leading digital banking and payments company, announces that the global payments company, Marqeta, has chosen Novatti as its partner to launch its prepaid payment cards platform in Australia.
Marqeta was founded in 2010 and is the world's first open-API payments platform, with operations in the United States, Canada, Europe, and Australia. Marqeta is utilised by many of the world's largest innovators and tech-companies, including: Square, Uber, Affirm, Instacart, DoorDash, and was recently chosen by Australian buy-now-pay-later provider, Afterpay, as its partner for the US market.
Marqeta was named in Forbes 2020 Fintech 50 and the CNBC 2020 Disruptor 50 lists and raised $150 million from a leading institutional investor at the end of May 2020. To date, it has issued around 140 million payment cards through its platform.
Novatti will support Marqeta by utilising the capabilities of its own Visa card issuing licence and platform. Novatti's partnership with Visa commenced in 2019, after Novatti was awarded a Principal Issuer Licence, enabling it to issue and distribute both physical and digital Visa cards.
This new partnership with Marqeta will see Novatti earn fees for:
project implementation;
ongoing services such as compliance; and
program performance based on the number of subscribers and the amount of funds loaded onto the cards, dependent on the take-up of the Marqeta services.
Peter Cook, Managing Director of Novatti said, "Having a leading, global payments company like Marqeta choose Novatti as its partner again validates the strength of Novatti's capabilities and our ability to work with tier-one players. We are looking forward to working closely together to provide innovative payment solutions to the Australian community."
Melissa Keir, VP of Global Expansion at Marqeta said, We're excited about the partnership with Novatti. Our companies have a similar approach to bringing innovative payment solutions to market. The Novatti team has a wealth of knowledge and experience in payments, and we look forward to our growth in the Australian market.
The partnership with Marqeta follows Novatti's other recent growth-focused achievements, including:
Partnering with Alipay to integrate Novatti's China-focused, cross-border payments platform, ChinaPayments, into Alipay's app.
Launching the new Visa card issuing business after being awarded a Principal Issuer Licence by Visa Worldwide Pty Limited.
Strongest-ever total quarterly revenue in March 2020 quarter, reaching $3 million for the first time, including record processing revenue of more than $1.7 million.
Successfully navigating the challenges of COVID-19, including integrating recent acquisition Emersion, with performance beating expectations.