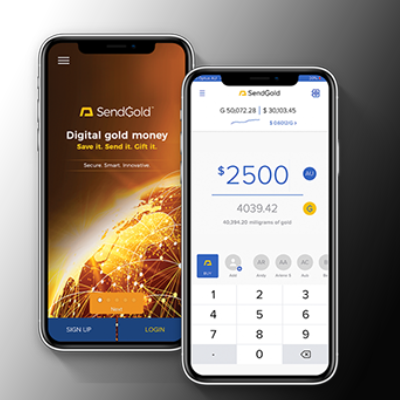 Gift a precious metal? Fintech Sendgold ready for rush
An Australian startup is looking to go global with a gift idea that won't be thrown away after Christmas: gold bullion.

"Our money is worth less every year and in Australia, there is no interest rate anymore. Money is not earning interest in a bank account – plus, gold is the ultimate hedge against inflation," Sendgold founder and chief executive Jodi Stanton says.

After more than a decade working in risk advisory on Wall Street and for McKinsey and Co, Stanton started building her gold app two years ago. The goal was to give users a new investment platform and a gift option that wouldn't end up in landfill.

On Thursday evening Sendgold closed out an equity crowdfunding raise of more than $530,000 via Birchal to expand its sales and marketing efforts and reach more customers in key markets, including China and India.

Users of the Sendgold app can buy, transfer or gift real gold, which is held in high security vaults in Sydney managed by Brinks Global Services.

There's no minimum purchase amount, but the company charges a 1.5 per cent margin on purchases and sales as well as a one per cent transaction fee for using the service.

Stanton says the business, which generated $365,000 in turnover last year, has attracted investors who are 25 to 45 year old early adopters who were once cryptocurrency enthusiasts but now had more trust in assets which had stood the test of time.
To read more, please click on the link below…
Source: Gift a precious metal? Fintech Sendgold ready for rush