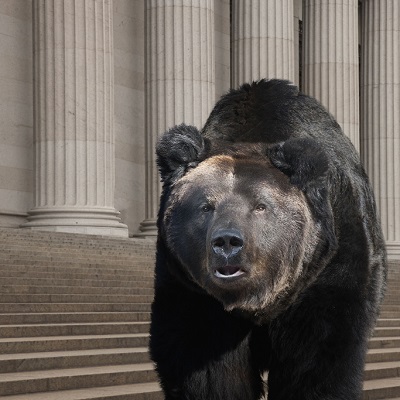 From record rise to bear market: Why investors shouldn't fear bitcoin's sudden fall
Bitcoin took 11 years to steadily climb to US$20,000 a coin in 2017, before adding a further US$20,000 in a matter of days. But, following its rapid rise to a new high of US$42,000 ($54,000), the growth trend was cut short and the price of the world's favourite cryptocurrency came crushing down 20 per cent to $US30,000 ($38,900) in a matter of days.

In investment terms, a fall of 20 per cent or more is a bear market, with bitcoin technically landing in one just days after it was celebrated for reaching a record high.

Despite the three-day fall being the biggest slide since the pandemic began, investors who purchased bitcoin 12 months ago still pocketed a 1,000 per cent return on the speculative asset class.

Apollo Capital's co-founder and CIO, Henrik Andersson, was not surprised by the sudden pullback.

"At some point we will see pullbacks, that is natural in any market," he told investors.

His colleague, Apollo Capital's managing director, Tim Johnston, believes the timing of the recent pullback is not unusual following such strong gains.

"It's very hard to explain the drivers of bitcoin's price movements. One suggestion is investors taking some profits after such strong gains. Another suggestion is momentum traders and leverage exacerbating movements, both on the upside and downside," Mr Johnston said.
To read more, please click on the link below…
Source: From record rise to bear market: Why investors shouldn't fear bitcoin's sudden fall | nestegg