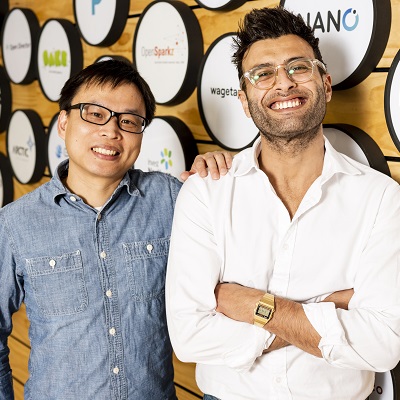 Beforepay announces $9m pre-IPO round & board appointments
Australia's leading Pay On Demand™ provider Beforepay announce it has raised a materially oversubscribed AU$9 million pre-IPO round led by Alium Capital. The investment brings Beforepay's total venture backing to approximately AU$17 million.
Beforepay will use the funds to support its growth and service increased demand to enable more Australians to gain access to their pay when they need it. Having gone live in late 2019, the fintech continues to grow by 20 per cent month on month.
Beforepay CEO and co-founder Tarek Ayoub said, "The Beforepay team is pleased to announce the closure of this round. Our mission to offer Australians more convenient and flexible access to their pay when they need it, for a single low fee, has resonated strongly with consumers.
"We are looking forward to building value for our investors and helping Australians get flexible, convenient and fair access to their pay when they need it."
In addition to the funding, Beforepay has bolstered its board with the appointments of Natasha Davidson and Patrick Tuttle as non-executive directors to the company to support and oversee the startup's growth strategy.
Commenting on their appointments, Ayoub added, "I am pleased to welcome both Natasha and Patrick as non-executive directors. Their knowledge of the sector and deep understanding of financial services trends will strengthen our board and I look forward to working with them."
Beforepay uses machine learning, artificial intelligence and statistical analysis to offer personalised financial management solutions. The app syncs with a customer's bank account and can detect when their wage is deposited and how much they get paid. It makes up to $200 available to its users in advance of the wage landing in their account. When a customer's salary arrives, Beforepay deducts the amount the client cashed out and adds a one-time 5% fixed transaction fee.
The company is considering an IPO in 2021.