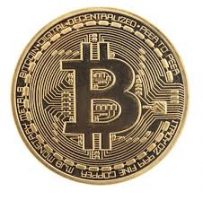 Frenzy pushes bitcoin to all-time highs
Bitcoin's price has soared to all-time highs over the past few days, rising above $US1300 late on Friday, then $US1400 yesterday, and even $US1500 on one major ­exchange, amid a surge of speculative investment across the crypto­currency sector.

Bitcoin has been struggling with a seemingly intractable internecine debate over network scaling, while similar projects have been drawing talent and investment dollars. But the price in 2017 has been generally rising, and rising sharply, amid several factors. Not all of the factors, ultimately, may turn out to be positive.

At $US1400, bitcoin would be up 44 per cent for the year to date, according to the Bitcoin Price Index published by research site CoinDesk, and had never traded above $US1300, $US1400 or $US1500 before Friday. Depending on the exchange, it crossed all those thresholds within the past three days. On the Hong Kong-based exchange Bitfinex, the ­second-largest cryptocurrency exchange, the price rose as high as $US1548. On CoinDesk, the price crossed $US1400 yesterday, and traded as high as $US1422.

"The space is definitely seeing more traction," said Charles Hayter, chief executive of research site CryptoCompare. He also noted, though, that a "mixed bag of reasons" was behind the weekend surge. One reason is a surge of investing across cryptocurrencies. Another involves withdrawal issues plaguing specific exchanges, with liquidity drying up and supply-and-demand factors forcing the price higher.

Bitcoin, ethereum, ripple and other cryptocurrencies have been rising recently amid a new trend, called the initial coin offering, or ICO, that has been growing in the sector. In an ICO, a start-up issues its own bitcoin-like asset, either as an investment or as a token for use with a service or product offering. There have been dozens of new coins minted and offered for sale.
To read more, please click on the link below…
Source: Frenzy pushes bitcoin to all-time highs – The Australian