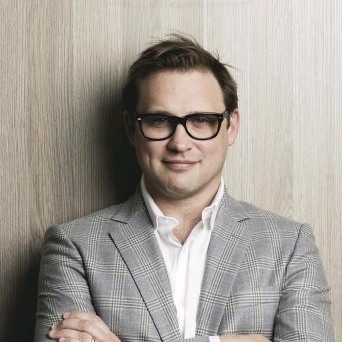 Former Uber Australia boss David Rohrsheim has $50 million to invest in SA startups. This is what he's looking for
Having cut his teeth in San Francisco as a startup analyst before earning a MBA from Stanford, David Rohrsheim returned to Australia in 2012 to help set up Uber.

The 38-year-old has now come home to Adelaide to manage the $50 million South Australian Venture Capital Fund established by the state government to help accelerate the growth of early-stage companies to a national and global scale.

Rohrsheim, who is based in the Stone & Chalk offices at Lot Fourteen in the CBD, said that his job is to meet with startups everyday to determine who and what to invest in.

"My job is to meet South Australians with crazy ideas, and sometimes we get to give them money," Rohrsheim said.

"When you're looking at a startup, often the product's not ready yet, the business isn't really there yet, but you're making a bet on the team and the individuals and an assessment of their ability to do things and change things."

Rohrsheim said the main thing he looks for in a startup is the fundamental drive of entrepreneurship.

"Thinking about entrepreneurship, first and foremost, it's people with some passion for some problem that they want to solve," he said.

"So there's got to be a deep care for whatever it is: their market, their product, their customers, whatever. There is buy in for some reason."

Once the solution to a problem is identified, Rohrsheim said the next thing he looks for is the founder's ability to bring others along on the journey.
To read more, please click on the link below…
Source: Former Uber Australia boss David Rohrsheim has $50 million to invest in SA startups. This is what he's looking for – SmartCompany