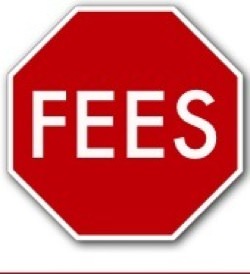 Five bank fees likely to disappear thanks to technology
WHEN you look closely, you may be surprised at how many bank fees, charges and costs you incur; as a result of their cosy oligopoly, Australian banks have become the most profitable in the world, collecting $29 billion in profit in 2015 or $1600 from every adult Australian.

This financial year, bank profits are expected to top $30 billion after Westpac, CommBank, NAB and ANZ all raised interest rates outside of the RBA cycle, adding an estimated $1 billion to their bottom lines.

But have you ever wondered why certain charges exist at all – or what could be done to get rid of them?

A new breed of technology-focused financial upstarts ('fintech' for short) have emerged in Australia and around the world to eliminate wasteful bank fees, reduce unfair interest rates and leverage technology to change the way people and small businesses manage their finances.

By delivering financial services in a more cost effective, convenient and consumer-focused way, many of these online players are starting to win over disgruntled bank customers.

In Australia, the fintech revolution is still in its infancy but over the next few years many fintech businesses will become household names as they transform the financial services landscape.

Some argue that the banks won't let this happen – that they're too powerful and have too much riding on it to let smaller players eat their lunch.

But disruption has a habit of transforming industries much faster than incumbents have time to respond.
Source: Five bank fees likely to disappear thanks to technology | News Mail