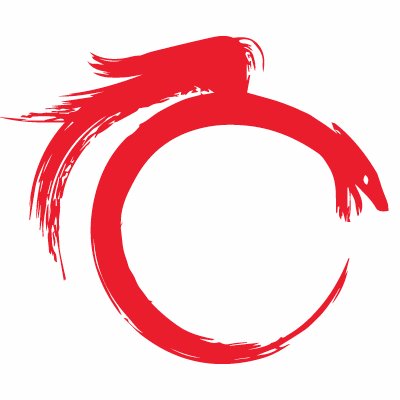 Fintech fund Reinventure seeking riskier investments
Armed with a $50 million cheque from Westpac and many lessons from their first fund, Danny Gilligan and Simon Cant are dialling up the risk.

Not the type that raises eyebrows in banking, but rather trying to get more blockbuster returns out of the more mainstream fintech industry, even if that means failing often.

"If you look at the data out of the US, the greatest risk as a venture capitalist is that you don't take enough risk," Gilligan told The Australian in their first interview since the founders of venture capitalist group Reinventure raised their second fund.

"The worst-performing VC funds in the US, 50 per cent of the investments don't return the capital. The best performing VC funds, 60 per cent of the investments don't return the capital."

Cant, a lawyer who worked in the media before co-founding Reinventure, adds that making riskier investments with their new fund will partly be driven by a strategy to be more "non-consensus", and bet on fintech start-ups that few others like.

"Part of our challenge sometimes is when things look really obvious or make a lot of sense, it's probably not the right investment for us," he says, noting how much more attention the financial technology industry is getting compared to their first fund.

"But half of our (investments) should be wrong.

"What matters most is there's some kind of uncapped upside because the VCs that do the best walk away with the Google-like returns. (And) the biggest upside is not just where you are right but also non-consensus."

As the pair prepare to invest more of their new fund, the comments suggest a stepping up of their philosophy to only back truly disruptive, not sustaining, innovations. It also suggests some of the 10 start-ups in their first fund, which include peer-to-peer lender SocietyOne and payments group PromisePay, may come to nothing.

Gilligan cites the difficulty of "not really getting a proper report card for about five years" on their investments, but says this is expected given fintech is very young.

Typically, the pair shun deals brought to them by bankers or other advisers, preferring entrepreneurs who "hustle their own cash" and introductions from their portfolio companies or Westpac.

But despite Reinventure being a big fish in a small pond, Gilligan says the growth of fintech and venture funds has upped the competition for the best start-ups. Globally, $US2.9 billion was invested in fintech companies in the third quarter alone, according to KPMG.

Two years on from launching fund one, Gilligan and Cant in August unveiled Reinventure's second fund and again convinced Westpac to commit a further $50m, taking the bank's total outlay to $100m.

It's a mutually beneficial relationship — Reinvesture gets capital and the ability to have Westpac "lean in" to investments so they gain scale more rapidly, while the bank gains first-hand insight into developments that can assist now or disrupt in the future.

The founders, who also invest undisclosed amounts in the funds, retain control via Reinventure's "early stage venture capital limited partnership" structure.

Cant concedes timing played a part in securing Westpac, noting how they approached the bank when profitability was strong rather than if they were already being disrupted and experiencing a crunch on expenses.

"It's interesting … banks being prepared to be patient and have a long kind of window of payback," he says.

"You might actually have thought that would have been true of media companies back in 2000, but when you're sitting there in 2015 and profits and earnings are going down year on year on year, the whole environment changes."

The pair's plans to be more non-consensus show how far both they and the fintech industry have come in the past three years. For example, their first fund's highest-profile investment, SocietyOne, has since become a posterchild for the fintech industry as peer-to-peer lending has grown into one of the most mature sub-sectors. Cant describes P2P lending — along with other investments in small business loan-matching platforms and payments — as "classic fintech" that may still take 10 years to be widely adopted and make significant profits.

But he says those areas of fintech were a "very narrow view" of the industry.

Indeed, with the second fund, Reinventure is planning to invest more in other more "transformative" areas such as data, security, identity and trust, plus adjacent industries, such as health, real estate and agriculture, where financial services is embedded within products. "One of the other things we're looking at is regulatory technology, which is starting to get interesting, and there's some emerging opportunities particularly the application of AI in that space," says Gilligan.

"We also think health and agriculture are interesting verticals and we've been looking in those space to try to find the right part of the value chain we think we can add value."

Gilligan and Cant will look to invest about $25m in a further eight start-ups from the new fund, giving them 10 companies in total, just like the first fund.
To read more please click on the link below…
Source: Fintech fund Reinventure seeking riskier investments – The Australian