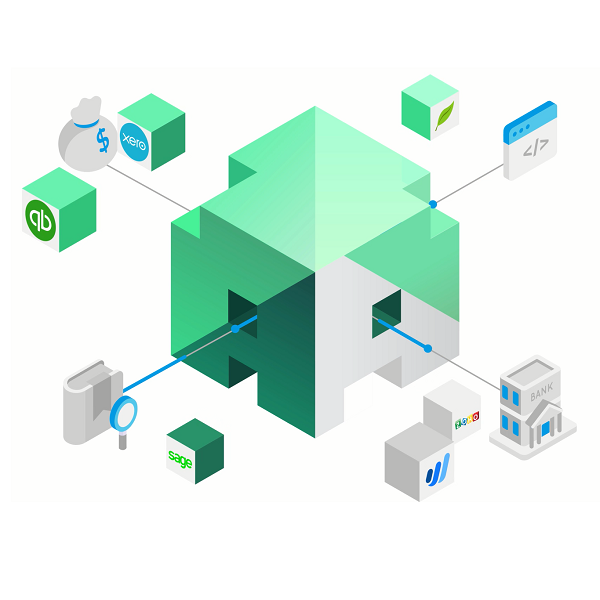 FinSS Global teams up with Canada's Railz
FinSS Global, the Australian-based technology solutions experts, have joined forces with Canadian-based Railz Inc, an emerging leader in Accounting Data as a Service (ADaaS), to reveal the possibility for the Business Lenders and Advisers and Fintechs in the Australasian region, to help digitalise financial management processes and the trend towards access to more Open Data.
FinSS Global provides compliance, debt/collection management, consumer and business banking solutions for Lenders, Credit Providers, Neobanks and emerging Fintechs. The collaboration between Railz and FinSS Global expands its Product Portfolio to offer a digital experience for the Business Banking, Advisory and associated Fintech sectors. This will enhance FinSS Global's solutions to enable Australasian companies to obtain aggregated accounting data of their existing and potential new end-Customers and not just retrieve it for manual assessment, but analyse and assess it, enabling better risk-based business decision-making.
Railz® is a Cloud-based data aggregation API supports many of the key SME Accounting systems such as Xero, Quickbooks and MYOB, automatically structuring and normalising the data from these systems into one common data structure. Railz offers Insights and Analytics like Probability of Default to enhance the value of the raw data.
Its integration into an existing Financial application or Loan Originations system is simple, enabling rapid access to capabilities such as, Accounting Transactions, Financial Statements, Accounting Ratios, Industry Benchmark Data and Metadata and all of this from a single API call. The business assessment and decisioning process for things like M&A and Lending faster are more efficient and accurate, based on real time data, analytics and metrics. Railz also allows for the pushing of data (eg. Invoices, Bills etc) back into the Client's source Accounting system.
"Digital Transformation is a key strategy for companies in the A/NZ region, along with an appetite for data aggregation, normalization and analytics. After extensive research, FinSS Global has entered a strategic partnership with Railz to bring its innovative Accounting Data as a Service solution to the region. Railz is an emerging Fintech, but with a mature solution set, that not only retrieves data, but enhances it with a range of analytics to identify risk, fraud, business maturity and sustainability, to name a few. They have almost set a standard for Open Accounting data. We are working with Railz to promote their product, but also integrate it as a core component in our new pluggable Business Lending Dashboard, incorporating Accounting, Banking and Credit data all in one place, to visualise and automate the Business Lending process, as our target market embraces digital transformation," commented Dallas Newton, CEO & Co Founder, FinSS Global.
"While there are many players who focus on collecting data across various accounting packages, the challenge of understanding what the data actually means, and how to categorize it, continues to be a major hurdle for the users of this information. Railz's data normalization solution, coupled with our insights and analytics engine, is the secret sauce that can address this challenge – and tackle it more accurately and quickly than any other service offering in the market. We couldn't be more excited to partner with the FinSS Global team to support FI's and Fintechs across Australasia," stated Sohaib Zahid, Co-Founder & CEO, Railz Inc.