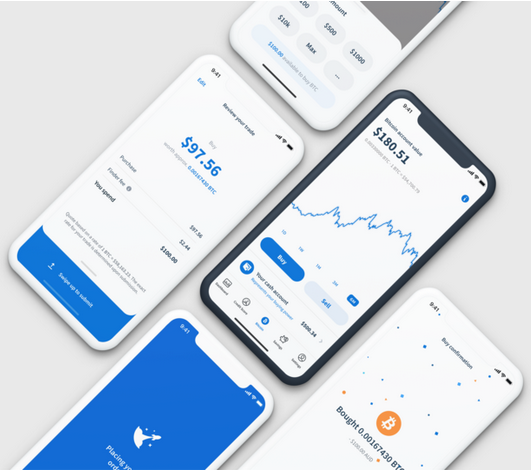 Finder partners with Monoova to launch bitcoin trading
Australia's most visited comparison site today announced the ability to buy and sell Bitcoin safely and securely in its Finder app. They have partnered with Monoova, a leader in payment solutions, to seamlessly automate transactions in the app via a secure API.
To date, more than 215,000 Australians have downloaded the free app. It is the only app in Australia to allow users to compare financial products, track their spending, check their credit score and now, Bitcoin trading.
A recent Finder survey of 1,004 people revealed that 25% either own or plan to own cryptocurrency by the end of the year. Despite this 1 in 5 (20%) don't know how to buy it.
The nationally representative survey also revealed that 10% are interested in purchasing cryptocurrency but say they just haven't got around to it yet.
Fred Schebesta, Co-Founder of Finder, said the new service is meant to simplify what is a typically complicated process.
"Finder is making it more convenient to buy and sell Bitcoin by eliminating the need to deal with technical things like crypto wallet addresses, private keys, blockchains and everything else.
"Instead, we handle all of that for you and make it as simple as a swipe to buy or sell," he said.
The Finder app is the first to allow users to be approved and trading in less than 3 minutes.
Finder Bitcoin Wallet features
Ability to buy and sell Bitcoin in seconds after verifying your identity
As simple as sending money to a friend
Track your Bitcoin value over time
New Finder research reveals there are still many myths and misconceptions about Bitcoin.
The May 2021 survey found a staggering 56% of Australians incorrectly believe Elon Musk created the digital currency.
Likewise, more than 2 in 5 (44%) wrongly think the supply of Bitcoin is unlimited.
Schebesta said there is a lot of hype and misunderstanding about the biggest name in crypto.
"Now more than ever, Australians interested in buying Bitcoin need a name they can trust to make the process secure and easy.
"We've been helping customers make better financial decisions for 15 years on everything from credit cards to car insurance, and crypto came into the fold in 2017.
"We now compare more than 100 cryptocurrencies, 45 exchanges and 70 different wallets, so we know this space – and the concerns Aussies have about it – well," Schebesta said.