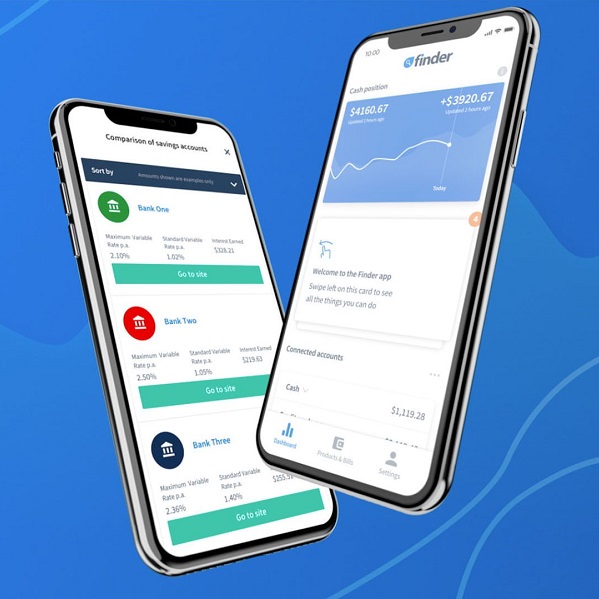 Finder and Envestnet | Yodlee extend partnership to fuel the continued growth of Finder App
Envestnet | Yodlee, a leading data aggregation and analytics platform powering dynamic, cloud-based innovation for digital financial services, has today announced its contract renewal with Finder, Australia's most visited comparison platform, as it expands overseas and continues its mission to drive financial wellness among Australians.   
The partnership began two years ago as Finder set out to launch its free Finder app, featuring tools that allow Aussies to manage their money effectively, track their credit score, and more. Envestnet | Yodlee's user-permissioned, data aggregation platform is used by Finder to link users' bank accounts to the app and categorise data – which is critical to giving users the insights they need on their financial standing.   
The app also uses Envestnet | Yodlee's data intelligence to enable its users to automatically compare their financial products with Finder's extensive database. According to Finder's Loyalty Tax Report, an estimated eight million Australians stay loyal to their financial providers by not switching regularly – a habit which costs a combined $67.8 billion a year. Finder, however, estimates that Australians could save up to $8,496 each year across four common financial products – home loans, savings account, health insurance and credit cards – if they simply switch providers to a better deal. The free app analyses members' financial products and their spending and notifies them of potential savings across a range of financial products including the aforementioned four, as well as car insurance, broadband, mobile phone, energy, and more.   
Since the launch of the Finder app in March 2020, it has garnered over 250,000 users – and is fast becoming one of Australia's leading money apps. Built on solid foundations and powered by Envestnet | Yodlee, Finder has been able to innovate and add additional tools to the platform, including crypto trading, which allows users to buy and sell Bitcoin and Ethereum within the app.   
"We built the Finder app to further our company's mission of helping Australians make better financial decisions and improve their lives," said Fred Schebesta, Founder of Finder. "Envestnet | Yodlee's technology was critical to launching the Finder app by allowing members to have more visibility over their financial data and benefit from tools and personalised insights."  
The growth of the Finder app has come in tandem with the rapid expansion of Finder's wider organisation, both locally and internationally. It recently launched its office in Denver, announcing plans to hire 200 staff – adding to its existing workforce of 80-plus team members in North America. Finder has more than 400 staff globally and its platform for comparing banks, insurance and telcos is now live in more than 80 countries, with 10 million consumers using its services every month.  
As Finder sets its sights on being the top comparison website globally, with plans to aggressively expand into Southeast Asia; Envestnet | Yodlee's technology has been earmarked as having the capabilities to support the company's continued expansion.  
"Envestnet | Yodlee is proud to continue its partnership with Finder, a true Australian FinTech with a mission to help Aussies and people around the world be better off financially," said Timothy Poskitt, Country Manager at Envestnet | Yodlee.   
"Envestnet | Yodlee has been present in Australia for over a decade and has a truly global footprint – working with some of the largest banks and finance companies in the US, UK, Australia, New Zealand, and more. Our empowerment of the Finder app is a brilliant example of how our technology quietly sits in the background and allows finance companies to build incredible products, which are not only innovative – but serve consumers in the best way possible. I am excited about the partnership's future and seeing Finder continue to flourish."