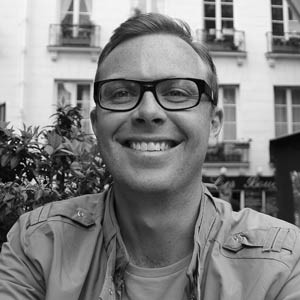 Fast growth fintech Nod appoints CTO heavyweight Tim Sheridan
Nod continues to expand its senior leadership team by announcing Tim Sheridan will join the ranks as their Chief Technology Officer.
Nod developed a patent pending algorithm that utilises AI to create real-time Statement of Advice for Financial Advisors and Accountants and today confirms they have appointed Tim as their new CTO, charged with taking their technology offering to the next level.
Whilst Tim is new to Nod, he is not new to the world of fast growth teams.
Having cut his teeth on leadership roles with Moshtix and Fairfax and recently leaving a long -standing senior position with Pacific Magazines to join Nod.
Tim's dynamic, solution orientated approach to building technology teams and exploring new ways to add value to customers will further cement Nod as a leader and disruptor of industry.
When asked about how he felt about joining team Nod and what he hoped to achieve in his role he said:
"I'm thrilled to be joining an emerging technology leader at such a pivotal point in their evolution. As CTO, I'll be building the world-class engineering culture required to develop and support the globally scaling product and platform. Nod's potential is absolutely massive; I'm so excited to be a part of it. I truly believe that with Joel's vision, and the leadership team has built, we can take Nod to the stars."
Joel Robbie, CEO, and the leadership team were wholly aligned in the decision to bring Tim on board and couldn't be more thrilled.
"Tim is a great person and brings with him a wealth of experience in fast-paced technology environments as a technology leader and innovator. He's an amazing builder of teams, highly collaborative and has the right mix of skills to help set up Nod technically for a huge year of growth and expansion. I'm really excited to have Tim joining the team."
Nod is clearly crafting a senior leadership team with a huge skill set, capable of putting serious runs on the board.
We're excited to see how they will grow and where they will go next.