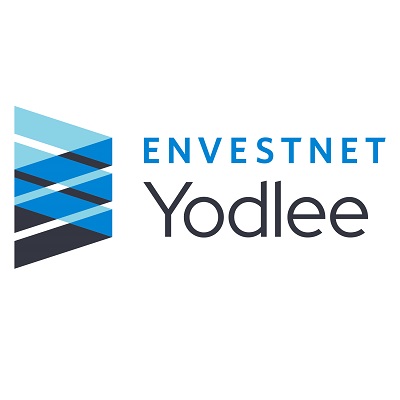 Envestnet | Yodlee secures CDR Active Status in Australia
As of October 21, 2021, Envestnet | Yodlee is now an Authorized Active Data Recipient and Intermediary under Australia's Consumer Data Right (CDR). This means they've passed all nine required technical conformance tests and can now both receive and put into production CDR data from accredited data holders.
Such approval makes Envestnet | Yodlee the first provider with the most comprehensive CDR and non-CDR data sets to become accredited as an "Active Data Recipient" (ADR), making their platform a premier choice for firms looking to compete in Australia's hybrid and evolving open banking environment while staying ADR and CDR compliant and secure.
Why Envestnet | Yodlee is the ideal data partner in Australia
20+ years of global open banking experience
Envestnet | Yodlee have been aggregating financial data and advocating for open banking worldwide for over 20 years. Their ADR certification in Australia isn't their first open banking experience. Envestnet | Yodlee have been at the forefront of these efforts in the United Kingdom, the United States, Canada and South Africa too. They are the trusted aggregation partner of some of the largest U.S. banks to the newest of FinTechs and scale with your business and provide the support and experience needed in your journey to open banking.
Unlimited global data access + broadest site coverage in Australia
Being an "active data recipient" means Envestnet | Yodlee can provide you with the best of both worlds: CDR data feeds and access to Australia's top banks and non-CDR user-permissioned data from 400+ institutions locally through secure digital data aggregation technologies and open banking APIs. What happens when you need access to Superannuation accounts but can't access these through CDR because they're not in scope? Envestnet | Yodlee switch you over to their trusted and secure scraping technology in seconds.
Envestnet | Yodlee FastLink app for simplified and streamlined onboarding    
With Envestnet | Yodlee FastLink, consumers can securely link accounts from financial institutions from around the world – including checking, savings, credit cards, investments, mortgage, rewards, bills and more – in seconds using the same app. It's a powerful tool and key component of any open banking journey, as it enables you to receive CDR data as quickly, efficiently and seamlessly as possible.
Support and local experience
Envestnet | Yodlee's Sydney-based team has over 11 years of experience in understanding your unique circumstances and supporting your specific business needs to implement solutions and maintain compliance. They proactively monitor data quality, connections, and customer requirements on an ongoing basis.
The Future is Bright
Envestnet | Yodlee offer a full suite of products to support your journey to provide financial wellness to your consumers. For example, they recently launched their Australia and New Zealand-specific responsible lending product, Envestnet | Yodlee Credit Accelerator. This technology will enable financial service providers to access quick and accurate consumer data in order to make informed lending decisions.
For more information on how you can use Envestnet | Yodlee's ADR and CDR accreditations to help you with open banking in Australia, please feel free to contact the Envestnet | Yodlee Australia-based team.